Sequester is a solo project in the prog power metal sound. The last album "Missing image" is really impressive. Ryan Boc agreed to answer our questions.
How all started?
After high school  I started really getting into digital home recording. So it was mostly cover songs and learning as I went. Eventually I started applying what I knew to my own material. I've been playing and listening to music  most of my life, having started with the piano when I was around three years old. I graduated university with a degree in computer science and music, so have a bunch of theory, composition, and recording knowledge from there as well.
Which were your basic influences ?
If we are strictly talking about when I started, say around 2005, I was listening to a lot of Blind Guardian, Iced Earth, Opeth, Muse, and Rush. There are of course many more, but those are the first that come to mind.
A few words for your releases so far:
I started with a demo around 2007, followed by a couple more tracks in early 2008 that I gave away as a sampler. Then later that year I released Winter Shadows, the first full-length. The next year saw Nameless One, the main song of which I was working on for a recording class. In 2011 I released Shaping Life and Soul, then did a folk metal album in 2012 called Ancestry. Now just last month I've released album number five, Missing Image. Overall, a discography full of lengthy songs about video games, stories, observations and personal ramblings.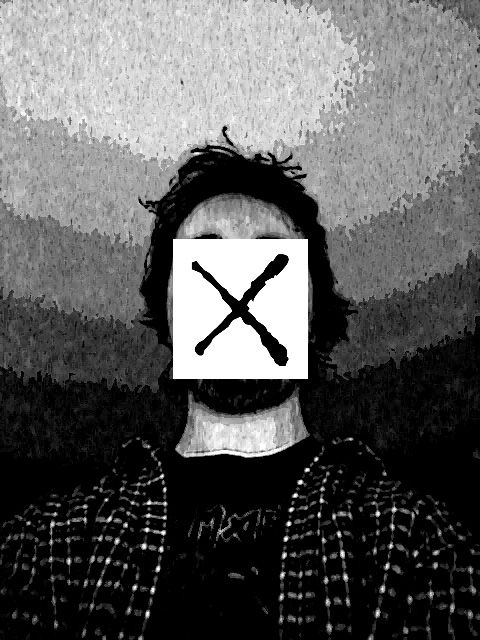 What's the reaction from the audience so far?
Generally quite good, and sometimes mixed like most subjective things. It is hard for Sequester to fit into any one genre, which can suck for promotional targeting purposes, but can be great for standing out. My somewhat mid-tempo, traditional heavy metal style combined with prog elements and a more rock-like vocal can be an unusual combination for certain listeners, especially when coming at it from a standard power or progressive metal point of view (which are the two genres I'm usually thrown into). Those who like it though have tended to stick around, and I still get emails and facebook messages from some of the same people who have been listening from the start, which is very cool.
 How you came with the decision to have Sequester a solo project ? Did you ever thought to add musicians like a regular band ?
Yeah, initially. I changed my mind pretty early on though, and I've been doing this for nearly a decade now, so it would be kind of weird getting some people together to join full-time and learn an entire catalogue of music. If I start seriously collaborating, it would be best to do it under a different name than Sequester, sort of like what Steven Wilson does with his multiple projects.
Your music is great but having Sequester as a solo project perhaps puts some limits for example for live appearances. Any thoughts on this ?
If it comes to a point where there is enough demand for live performances, then I'd definitely try to make it happen. Session musicians would be needed of course (though running around on stage trying to do everything myself could be hilarious), and I'd probably have to re-arrange some of the material based on how many players I had.
You release your music independently. How you came with that decision? Any thoughts in getting a record deal from a label ?
Many aspects of the music industry have never really interested me all that much, especially concerning visual promotion and the need to incorporate or sell an image. So releasing independently has been great for what I want to do, which is to just make music. The downside is obviously that spreading the word can be challenging on a low budget.
A few words for today's metal scene in Canada :
I am completely out of the loop to be honest. When I first started out I was asked to join a few different bands, and at the time, there was a lot of extreme metal going around (black and melodic death mostly). There was also a lot of metalcore and Lamb of God inspired music. From what I've heard there is a rather diverse metal scene happening in Montreal though, and the various shows I've gone to here in Vancouver have always been packed. Devin Townsend is the one Canadian metal artist that I completely support.  3 Inches of Blood has some great material as well.
Future plans for Sequester ?
To continue releasing music that I enjoy, and to pick up as many like-minded listeners along the way as I can. Also I wouldn't mind getting back into doing some more covers, as I have a few fun ideas that I've been wanting to do.
Metalzone.gr  thanks you for the interview and wishes the best for the future! You can finish the interview with any way you want.
Thanks a lot for checking out Sequester! If you want to keep up to date on my nonsense, you'll find everything you need at my website or facebook page.
Douros  Gerasimos
www.sequester.ca
www.facebook.com/sequestermusic