DEE SNIDER DEBUTS MUSIC VIDEO FOR NEW TRACK "DOWN BUT NEVER OUT"; LEAVE A SCAR ALBUM OUT NOW; LOONEY TUNES IN-STORE SIGNING SESSION ANNOUNCED
DEE SNIDER DEBUTS MUSIC VIDEO FOR NEW TRACK "DOWN BUT NEVER OUT"; LEAVE A SCAR ALBUM OUT NOW; LOONEY TUNES IN-STORE SIGNING SESSION ANNOUNCED
Dee Snider has released his fifth full-length album, Leave A Scar, via Napalm Records. Today, Dee releases a video for the charging heavy metal rallying cry, "Down But Never Out".
Snider says about "Down But Never Out": "I pride myself on the fact that throughout the decades, my music has always tried to not only push back against all oppressors (in this case Covid-19), but also lift people up and encourage them to fight back. 'Down But Never Out' is a perfect example of this ethos."
To commemorate the release, Snider recently announced a streaming event for his fans, available now. All ticket buyers will gain access to the concert stream, as well as on-demand access to any and all content from the event for a 30-day period.
The concert stream features a very special concert from Snider performing live in New York back on June 12. Tickets for the stream are available here.
Just announced - Dee Snider will also take part in a special in-store appearance and autograph signing at Looney Tunes Record Store in West Babylon, NY on August 17. The event starts at 7 PM and tickets are available here.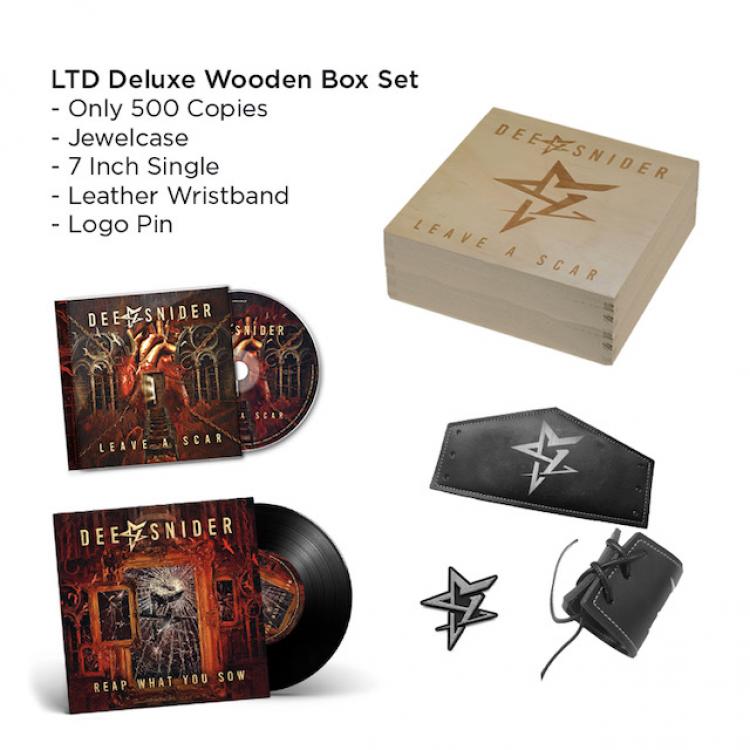 Leave A Scar is available in North America in the following formats:
- CD Jewel Case
- 1LP Gatefold BLACK
- 1LP Gatefold RED
- 1LP Gatefold GOLD (Napalm Mailorder only – limited to 400)
- 1LP Gatefold SPLATTER RED/BLUE/WHITE (Napalm Mailorder only – limited to 300)
- Dee-Hard 1LP Gatefold Edition RED/BLACK Marbled - LP size Album Art Patch & Slipmat (Napalm Mailorder only – limited to 200)
- Dee-Lux Wooden Box Edition: JC, 7" Single, Leather Wristband, Logo Pin (Napalm Mailorder only – limited to 500)
- Digital Album
Order here.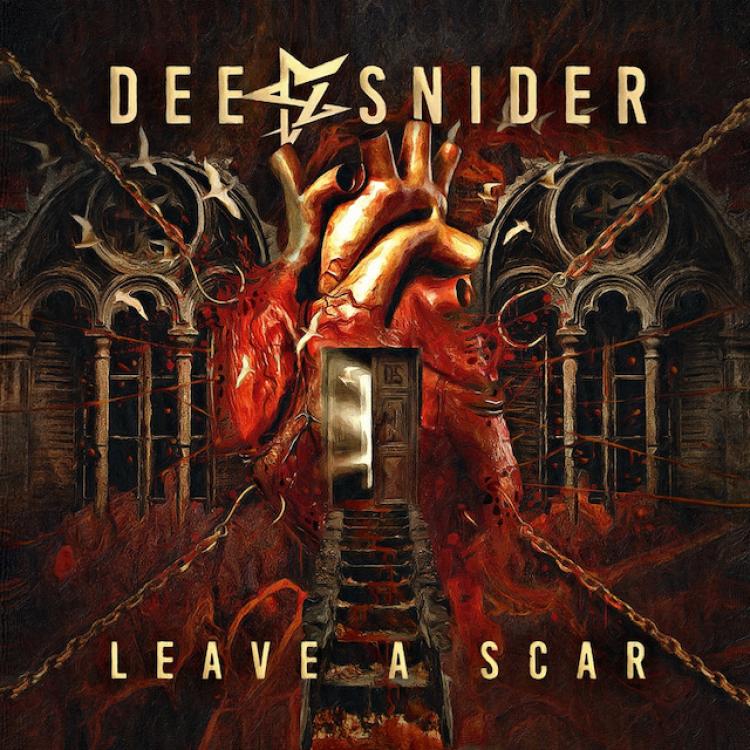 Tracklisting:
"I Gotta Rock (Again)"
"All Or Nothing More"
"Down But Never Out"
"Before I Go"
"Open Season"
"Silent Battles"
"Crying For Your Life"
"In For The Kill"
"Time To Choose"
"S.H.E."
"The Reckoning"
"Stand"
"Time To Choose" lyric video:
"I Gotta Rock (Again)" video:
Band lineup:
Dee Snider - Vocals
Charlie Bellmore - Guitar & Background Vocals
Nick Bellmore - Drums
Russell Pzütto - Bass & Background Vocals
Nick Petrino - Guitar & Background Vocals