Folk Metal BOISSON DIVINE announce the release of their third album
Folk Metal BOISSON DIVINE announce the release of their third album
BOISSON DIVINE is the after school musical side project of two childhood friends, who met on the playground benches in Riscle, a small rural village in Gascony. BOISSON DIVINE is the improbable and unique blend of every single aspect they love in music: A Heavy / Power Metal foundation,  traditional instruments of their motherland, Pyrenean polyphonic singing and of course all in Gascon language.
In 2013 their first album, "Enradigats", was released. Against all odds - and to their great surprise - it was very warmly received, the positive reviews piled up.
"I found the best French Folk Metal Band of 2013, and I challenge anyone to say the opposite." Sens Critique
"They just sound fresh and different from the slew of other bands inhabiting this sub genre." The Metal Observer (USA)
"Boisson Divine sends some heavy stuff for a first album, a good slap that feels pretty good." Soil Chronicles
"This is an excellent and incredible start for the Gascon pair, who has nothing to deny its divine character." Spirit of Metal
"You have the green light to go stun with the pagan folk metal of a future specialist of the genre." Kaosguard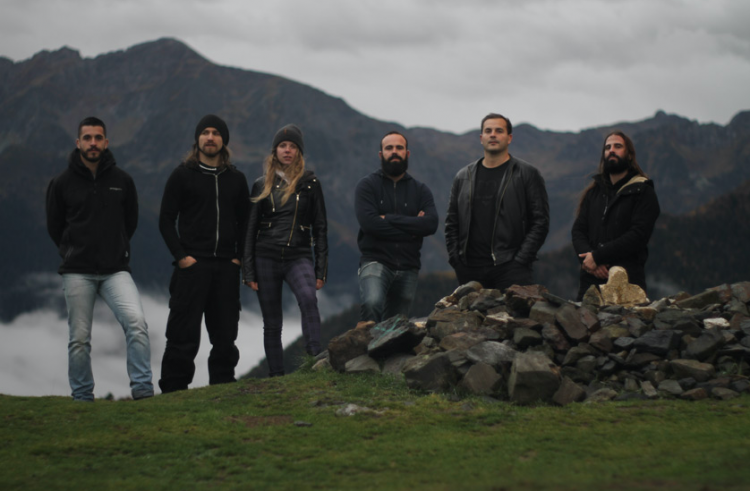 Their second album "Volentat" was released early 2016, more mature and more sought after. The reviews are even better than the first album. This second album will mark a turning point and will allow the band to finally play in the Metal medium throughout France and in Belgium, for very nice festivals (Ragnard Rock, Cernunnos, Sama'Rock, Trolls and legends, Paris Metal France Festival ...) including renowned groups such as Eluveitie, Arkona, The Hu, Saltatio Mortis, Finntroll, Faun, Heidevolk, Moonsorrow, Manegarm, Rotting Christ ... The highlight will be a tour of three dates in Japan in 2018 with Ensiferum, Trollfest, Windrose. 
Locally, recognition comes too. Thanks to the popular and traditional side, the songs of BOISSON DIVINE are studied in bilingual schools French / Gascon by students, from kindergarten to college. In March 2019, the group even performed some acoustic arrangements of compositions from their album, accompanied by more than 80 students. Several polyphonic groups of Gascony, of all ages, also cover BOISSON DIVINE in their repertoire.
Attacking on all fronts and armed with a flawless motivation, they will release their opus "La Halha" on May 2020. An album even more grown-up, personal, with a wide range of influences and an even greater musical wealth while remaining faithful to their roots. A balance between complexity and heavy catchiness.
After many twists and turns - the latest being the confinement linked to the Covid-19 - BOISSON DIVINE decides to break the gloom by releasing "Xivalièr de Sentralha", his first single from the third album "La Halha".
La Halha (pronounced la Haye), it's a huge blaze - a solstice fire - an ageless pagan tradition still perpetuate today in a Christian way (Christmas fire...).
Created as a vinyl, and with the aim of representing the cycle of the seasons, this third album offers two sides of five songs, each one begins with a very traditional introduction and ends on a 9/10 minutes block. The last song, which is the longest, is supposed to symbolize the longest day, namely the summer solstice, in reference to the name of the album.
The front cover represents the "Béliou Cross" (or "Abelion cross", a rock with the face of a major god in the Pyrenean mythology), tomb of the old patriarch Milharis, according to the legend.
This new album rather dense (almost an hour), is even more epic, complex and well-made than the previous ones, with an overall more serious atmosphere.
While remaining faithful to the melodic and catchy style of the group, "La Halha" has some nice surprises and new sounds.
The release of this first single is also an opportunity to launch pre-orders (digital + physical version) on their Bandcamp page https://boissondivine.bandcamp.com
For every pre-order, you will get 5 Bonus tracks, immediately and for free.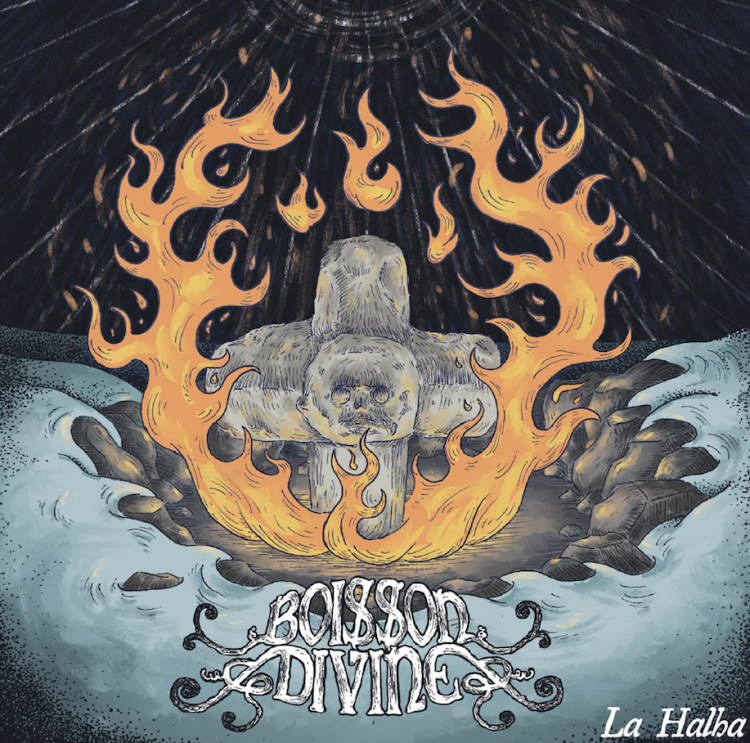 Line-up :
Baptiste Labenne (Vocals, guitar)
Adrian Gilles (Drums, vocals)
Ayla Bona (Flabuta, hurdy-gurdy, vocals)
Pierre Delaporte (Boha, accordion, vocals)
Luca Quitadamo (Guitar)
Florent Gilles-Waters (Bass)
Discography:
Enradigats (2013)
Volentat (2016)
La Halha (2020)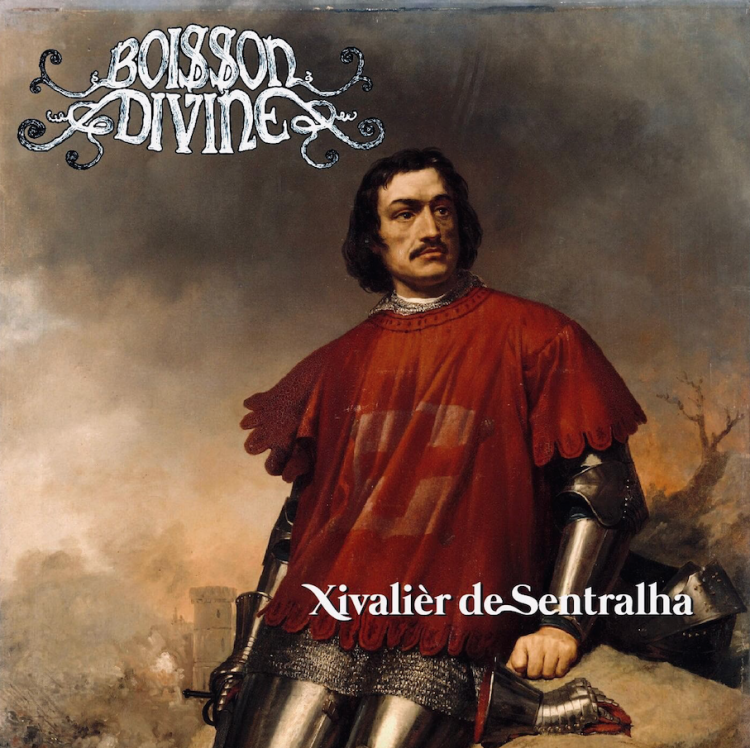 Tracklist
"La Halha"
Lo pèla pòrc
Novempopulania
Suu camin estelat
Xivalièr de Sentralha
Rei de Suèda (Sveriges Kung)
La Sicolana
Abelion
Un darrèr còp
Libertat
Milharis
Bonus Tracks (Youtube only)
     11. Lou tard-biengùt (poème A.Arette)
     12. Adishatz (L'ouzoum cover)
     13. Tau salut de la patrie (poème A.Arette)
     14. La Marche d'Henri IV
     15. Gascougne (poème A.Arette)
Links