ANGRA RELEASE MUSIC VIDEO FOR NEW DIGITAL SINGLE "RIDE INTO THE STORM"
ANGRA RELEASE MUSIC VIDEO FOR NEW DIGITAL SINGLE "RIDE INTO THE STORM"
"Saddle" your ears as Brazilian progressive power metal legends, Angra, "Ride Into The Storm" today. After unveiling further details alongside launching pre-orders for new album, Cycles Of Pain, last week, the band present the first digital single off the record.
Angra's new song has also been captured visually by a team led by Leo Liberti. The official music video in support of the forthcoming album, which will be released on November 3 through Atomic Fire Records, can be viewed below. Stream/purchase the digital single here.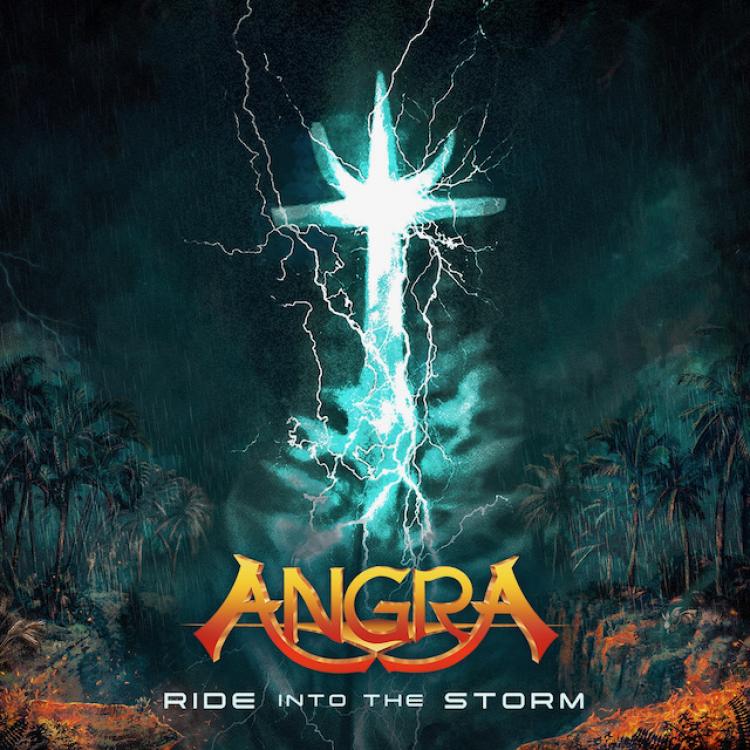 The band state: "'Ride Into The Storm' is a relentless and aggressive piece that captures the essence of Angra's style. With its fast-paced tempo and modern flair, the song retains the band's distinct DNA while delivering intricate and technically challenging passages; the fusion of traditional and progressive elements pushes the boundaries without sacrificing the band's signature style. 'Ride Into The Storm' is one more step in Angra's evolution, embodying aggression, speed, modernity, and ability in one cohesive and engaging package. The lyrics take us on a powerful and transformative journey, portraying the duality within us as we face both challenges and opportunities. Amidst division and adversity, we find the strength to evolve and grow. Guided by hope and a thirst for truth, we embark on a new crusade, united as warriors of change. With unwavering determination, we fearlessly confront the chaos, embracing transformation and forging our own destiny. The storm becomes our ally, propelling us forward as we ride towards a brighter future."
Cycles Of Pain was produced, recorded, mixed and mastered by long-time Angra partner Dennis Ward (D.C. Cooper, Pink Cream 69, Place Vendome etc.) at the Sonastério & Elephant Office in Brazil, while mixing and mastering took place at The TrakShak in Karlsdorf, Germany. Its artwork was designed by Erick Pasqua before Jonathan Canuto took care of layout duties.
"The combination of elements - an angel of death with bright, worn wings adorned with religious and pagan symbols, a dark forest with fire and rain, the prevalence of Brazilian elements - conveys a deeper narrative regarding the album's theme and musical interpretation. It conveys the idea that pain is a recurring and transformative experience, encompassing spiritual and earthly aspects and encouraging us to delve into the depths of our own pain, explore its many dimensions and find strength and healing in the journey of these cycles," explains Andreoli.
The album also features a range of guests including appearances by Amanda Somerville ("Tears Of Blood"), Brazilian artists Lenine ("Vida Seca") and Vanessa Moreno ("Tide Of Changes - Part II" & "Here In The Now"), and last but not least Juliana D'Agostini on piano ("Tears Of Blood").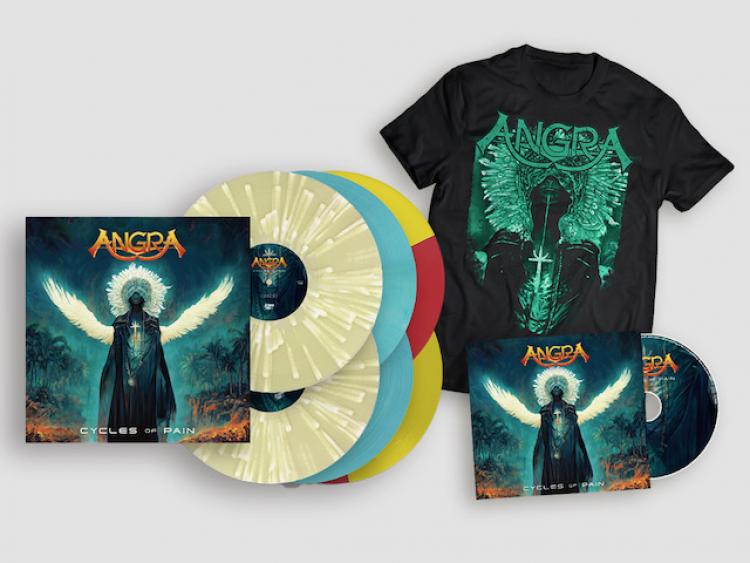 Cycles Of Pain will be available in the following formats:
- CD-digipak
- jewelcase-CD
- various vinyls (red/yellow split-coloured | clear/blue marbled | clear yellow/white splatter)
- digital
Pre-order here.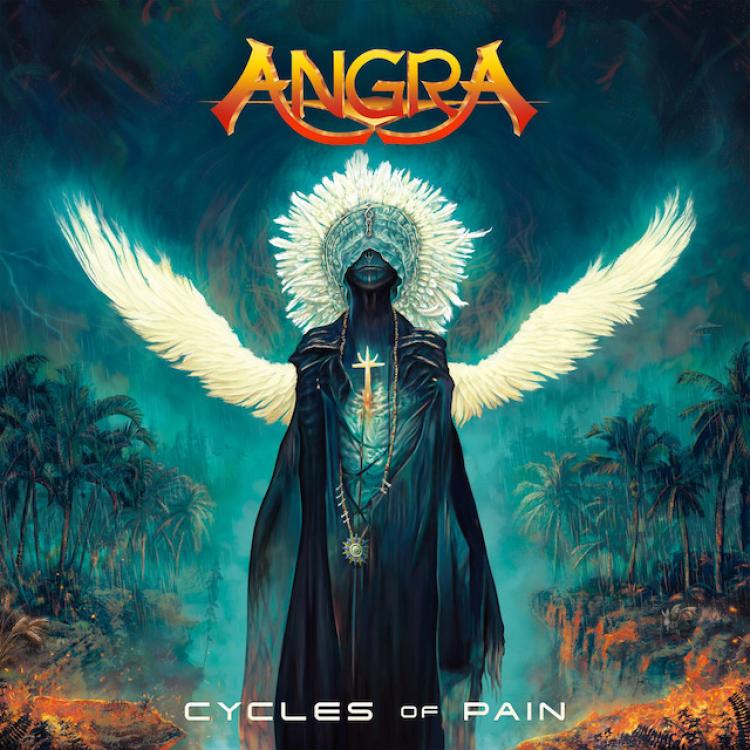 Cycles Of Pain tracklisting:
Cyclus Doloris
Ride Into The Storm
Dead Man On Display
Tide Of Changes - Part I
Tide Of Changes - Part II
Vida Seca
Gods Of The World
Cycles Of Pain
Faithless Sanctuary
Here In The Now
Generation Warriors
Tears Of Blood
Angra are:
Fabio Lione - Vocals
Rafael Bittencourt - Guitars
Marcelo Barbosa - Guitars
Felipe Andreoli - Bass
Bruno Valverde - Drums