AXEL RUDI PELL TO RELEASE THE BALLADS VI IN APRIL
AXEL RUDI PELL TO RELEASE THE BALLADS VI IN APRIL
Ballads play a very special role in the history of rock music. For one, they document the emotional side of the genre and show that behind (almost) every rocker`s hard chest beats a soft heart. Secondly, those quieter songs are being played by radio stations without rock-affinity – and are loved by listeners for their emotional depth. Additionally, in an increasingly hectic world, ballads offer brief moments of pause, of reflection on the essential things in life.
So, it is no wonder that the ballad compilations of Axel Rudi Pell are an absolute success. Over 250,000 copies have been sold of The Ballads I (1993) to The Ballads V (2017) alone. And nine of the current Top-10 most streamed Pell songs on Spotify are ballads! So it comes as no surprise that fans of the Bochum guitarist and songwriter regularly push for a continuation of this release series.
On April 21, The Ballads VI will be released on CD, double vinyl LP, and digital download via Steamhammer/SPV, and will come with a few small surprises.
Not only is The Ballads VI the latest edition of the popular ARP 'The Ballads' series, but also the direct successor to his latest studio album, Lost XXIII, which landed at #2 on the official German album sales charts in April 2022. This exciting new compilation comes with a total of 13 ballads "made by ARP," five of them being brand new recordings.
Axel Rudi Pell sums up his growth as a songwriter and musician, "Looking back, there is not a single ballad during the almost 35 years of my solo career that I need to be ashamed of, quite the contrary: some of them are still among my favourite songs today."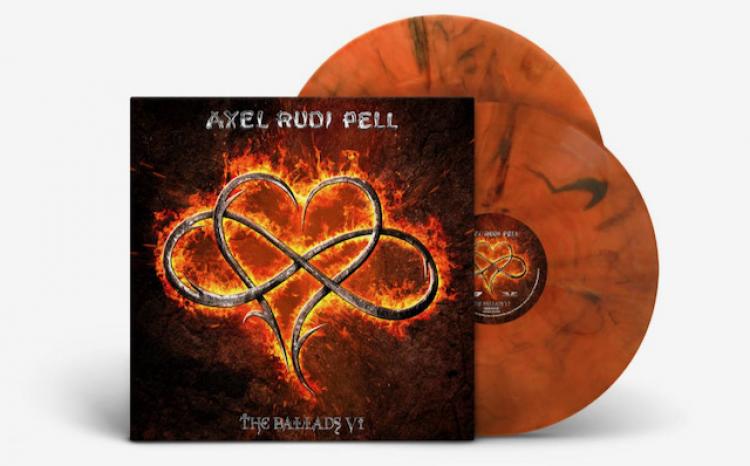 The Ballads VI will be released as:
- CD DigiPak (incl. poster)
- 2LP Gatefold (trans orange black vinyl)
- CD/LP bundle with shirt (only at the Steamhammer Shop)
- Download and stream
Pre-order here.
The Ballads VI tracklisting:
"Revelations" (new instrumental)
"Diamonds And Rust" (new cover version)
"Morning Star" (new song)
"Dust In The Wind" (new cover version)
"Hidden Secrets" (new instrumental)
"Gone With The Wind"
"She's A Lady"
"Room With A View"
"Fly With Me"
"As Blind As A Fool Can Be"
"I Put A Spell On You"
"Beyond The Light"
"Quarantined 1"
Lineup:
Johnny Gioeli - Lead and Backing Vocals
Axel Rudi Pell - Lead and Rhythm Guitars
Ferdy Doernberg - Keyboards
Volker Krawczak - Bass
Bobby Rondinelli - Drums