DESSIDERIUM TO RELEASE ARIA ALBUM IN DECEMBER; "MOON LUST DELIRIUM" LYRIC VIDEO STREAMING
DESSIDERIUM TO RELEASE ARIA ALBUM IN DECEMBER; "MOON LUST DELIRIUM" LYRIC VIDEO STREAMING
Pacific Southwest prog metal trailblazer, Dessiderium, is pleased to announce that they've signed with The Artisan Era. The brainchild of Southern California native Alex Haddad, Dessiderium started out as a passion project for the multi-faceted artist, with the band's first two albums (Life Was A Blu & 'Rain Gates) being recorded and produced in his bedroom. However, the band's third LP, Shadow Burn, would establish it as a legitimate force within the underground metal scene - highlighting elements of melodic arrangements, hyper-aggressive death instrumentals, and emotionally vulnerable lyrical themes.
Today, Dessiderium has announced that their fourth full-length album, Aria, will see a December 10 release on The Artisan Era. Wasting no time giving listeners their first taste of what will be the band's most unrelenting and ambitious effort to date, Haddad has released the album's first single, "Moon Lust Delirium". Fans can listen to the new track, which clocks in at over nine minutes, via the lyric below.
Speaking about signing with The Artisan Era, Haddad shares how the experience has been a perfect fit from the start, saying: "Signing with The Artisan Era is a dream come true. When I first discovered the label back in 2018, I instantly felt a sense of belonging. Their entire roster of bands showcased a style that seemed directly tailored to what I enjoy about metal music. In 2019, I had the honor of joining forces with the label through Arkaik, and now in 2021, I have the honor of bringing my solo efforts to the family through Dessiderium. Beyond all of this, it is simply a pleasure to share such a high-quality label with many of my favorite bands in metal today."
Musically, Aria marks a return to the long-form style of songwriting from Dessiderium. Songs weave in and out of acrobatic riffing, calming transitions, and dense walls of sound, all while forming a cohesive narrative. The story is told episodically, following the song-to-song evolution of a nameless protagonist who forms an ever-growing obsession with a reoccurring lucid dream figure named Aria. It is through this concept that the album explores broader themes of love, lust, infatuation, isolation, nostalgia, and death. Ultimately, through its music and words, Aria pays recognition to both the esoteric beauty and inevitable damage of living life through escapism.  
Pre-order here.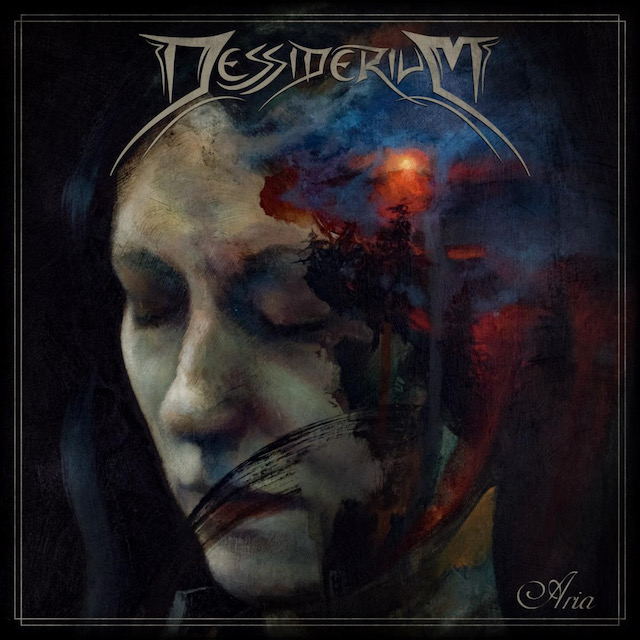 Tracklisting:
"White Morning"
"Pale"
"Aria"
"Moon Lust Delirium"
"The Persecution Complex"