ELDRITCH TO RELEASE INNERVOID ALBUM IN NOVEMBER
ELDRITCH TO RELEASE INNERVOID ALBUM IN NOVEMBER
Eldritch will release their new album, Innervoid, on November 17 via Scarlet Records.
Recorded and produced by Eugene Simone and Eldritch at ES Studio and Magnitudo Studio; mixed and mastered by Simone Mularoni at Domination Studio; masterfully illustrated by Federico Mondelli; Innervoid will be released in the following formats:
- digipack CD
- digital
Pre-order the CD here.
Eldritch are back with the talented new frontman Alex Jarusso, ready to broaden the sonic spectrum of the band and impress old & new fans.
Innervoid strikes hard with both relentless sonic aggression and a truly emotional charge: a perfect mix of devastating guitar riffs and rhythm section and melancholic melodic openings, with a certain dark mood.
The very interpersonal lyrics, in which the human soul is speaking freely, are perfectly in line with the complex and captivating music of the seasoned tech-prog metal merchants.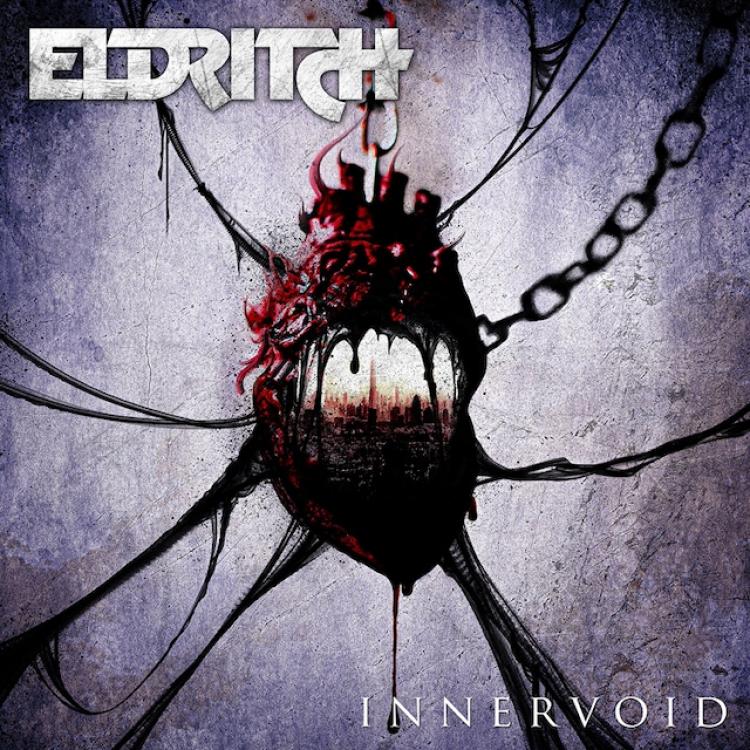 Innervoid tracklisting:
Innervoid (intro)
Handful Of Sand (Right Or Wrong)
Born On Cold Ash
Elegy Of Lust
To The End
Wings Of Emptiness
From The Scars
Lost Days Of Winter
Black Bedlam
Forgotten Disciple
Eldritch are:
Alex Jarusso - vocals
Eugene Simone - guitar
Rudj Ginanneschi - guitar
Oleg Smirnoff - keyboards
Dario Lastrucci - bass
Raffahell Dridge - drums