ENFORCER RELEASE "NOSTALGIA" SINGLE AND MUSIC VIDEO
ENFORCER RELEASE "NOSTALGIA" SINGLE AND MUSIC VIDEO
Swedish heavy metal pioneers, Enforcer, recently announced that their sixth studio album, Nostalgia, will be released on May 5 via Nuclear Blast Records.
Today, the band are stoked to share their new single, "Nostalgia", which boasts a more melodic powerful edge and is the album's ludicrously catchy power ballad. Watch the official video, directed by Nike Krantz, below:
Olof Wikstrand previously stated: "We're super happy to announce the first new music in four years! Heavy metal is 'Coming Alive'. After the experimental Zenith we feel securely back to our roots again with another uncompromising heavy metal album for the masses. Nostalgia is a heavy metal trip of 13 aggressive heavy metal anthems. It's recorded and mixed in analogue fashion in Hvergelmer Studios, Arvika and produced yet again by the band and with some help from long time producer Rikard Löfgren. The artwork is made by the insanely talented Adam Burke."
Pre-order or pre-save the Nostalgia album here.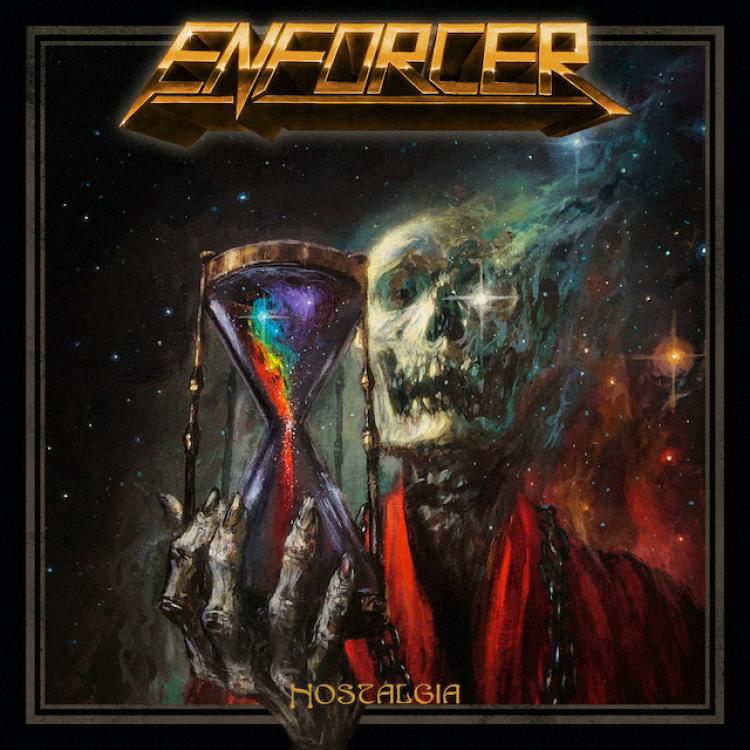 Tracklisting:
"Armageddon"
"Unshackle Me"
"Coming Alive"
"Heartbeats"
"Demon"
"Kiss Of Death"
"Nostalgia"
"No Tomorrow"
"At The End Of The Rainbow"
"Metal Supremacia"
"White Lights In The USA"
"Keep The Flame Alive"
"When The Thunder Roars (Cross Fire)"