FALL OF EARTH ANNOUNCES "ROAD TO PURGATORY" COAST TO COAST CANADA TOUR IN SUPPORT OF NEW ALBUM FROM THE ASHES
FALL OF EARTH ANNOUNCES "ROAD TO PURGATORY" COAST TO COAST CANADA TOUR IN SUPPORT OF NEW ALBUM FROM THE ASHES
Edmonton's Fall Of Earth will be hitting the road for their first coast-to-coast Canada Tour of 2023 and the fourth of the year since touring across Eastern Canada earlier this year. Venturing across the country in support of their sophomore album From The Ashes, released this past April, this forthcoming tour also welcomes rhythm guitarist Matthew Lindholm to enhance the band's live sound and new bassist Myles Packer to replace Aaron Winklmeier who is on the band's latest album.
The "Road To Purgatory Tour" will kick off on September 8th in Peace River, AB, and trek across nine Canadian Provinces for two months of 40-plus performances that will wrap up in Saskatoon, SK on November 18th. Confirmed dates are as listed:
Fall Of Earth has embraced labeling itself as "Hybrid Metal," as its sound is a contagious mélange of genres, that is continuously being refined. The primary elements come from progressive, death, and thrash, and over time, they find a lot of their tracks becoming longer, more epic, and more dynamic, more melodic and groove-oriented, as well as utilizing a healthy balance between heavy sections and clean sections. The latest iteration of the Canadian outfit can be experienced with their recently released sophomore album, From The Ashes.
Creative, unpredictable, and melodic, with a wide variety of influences, Fall Of Earth offers a little bit of something for everyone. From The Ashes is available at this location.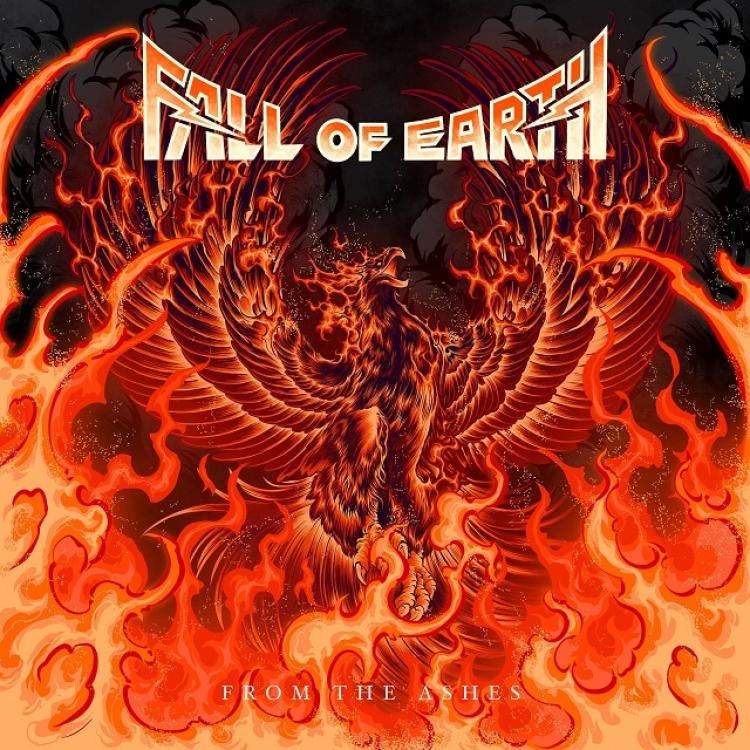 Tracklisting:
Medusa
The Dead And Soon To Be
Block Out The Sun
Path To Self Destruction
Crossroads
From The Ashes
Shores Of War
Purgatory
Into The Woods