FIREWIND TO RELEASE STILL RAGING LIVE ALBUM, BLU-RAY
FIREWIND TO RELEASE STILL RAGING LIVE ALBUM, BLU-RAY
Following their latest, self-titled studio album in 2020, hard rock power metal titans Firewind have announced the release of an upcoming live album/Blu-ray, titled Still Raging. The release that comes as a special BluRay and 2CD edition, will be available on September 1, 2023 through AFM Records. Preorders are available at the AFM Records webshop.
Since more than twenty years, the iconic band founded by exceptional guitarist Gus G (Ozzy Osbourne, Arch Enemy, Dream Evil) enthralls heavy music fans with their exciting blend of hard rock and power metal. Razor-sharp riffs, big hooks and solos meet the incredible vocal skills of charismatic singer Herbie Langhans (Avantasia, Radiant, Seventh Avenue, amongst others), who joined the band in 2019.
 "It's hard to believe that a band like Firewind has been around for 2 decades," Gus G comments. "In 2022 we had only planned a re-issue of our debut album, but with the pandemic slowly winding down, we were fortunate enough to start doing shows in America and Europe again. Come Fall of 2022 we played 2 headline shows in our homeland, Greece to celebrate our 20th anniversary."
Gus continues: "Prior to the Greek shows, my friends from OTSE film crew asked me about filming our hometown gig in Thessaloniki. In a way, the stars aligned, as we returned to the same venue (Principal Club Theater), with the exact same crew that filmed our DVD back in 2008 (Live Premonition anyone?). With this opportunity in front of us, I started thinking about a cool way to put this onto our beloved fans homes as a special thank you for the support you've shown us over the years. Together with AFM Records, we bring you a special Blu-ray + 2CD package. So yeah... Firewind Still Raging, 20 years later and it's all thanks to YOU! 
"While we're currently hard at work on some new music, we hope this commemorative live release will keep you good company, till our new metal anthems arrive!"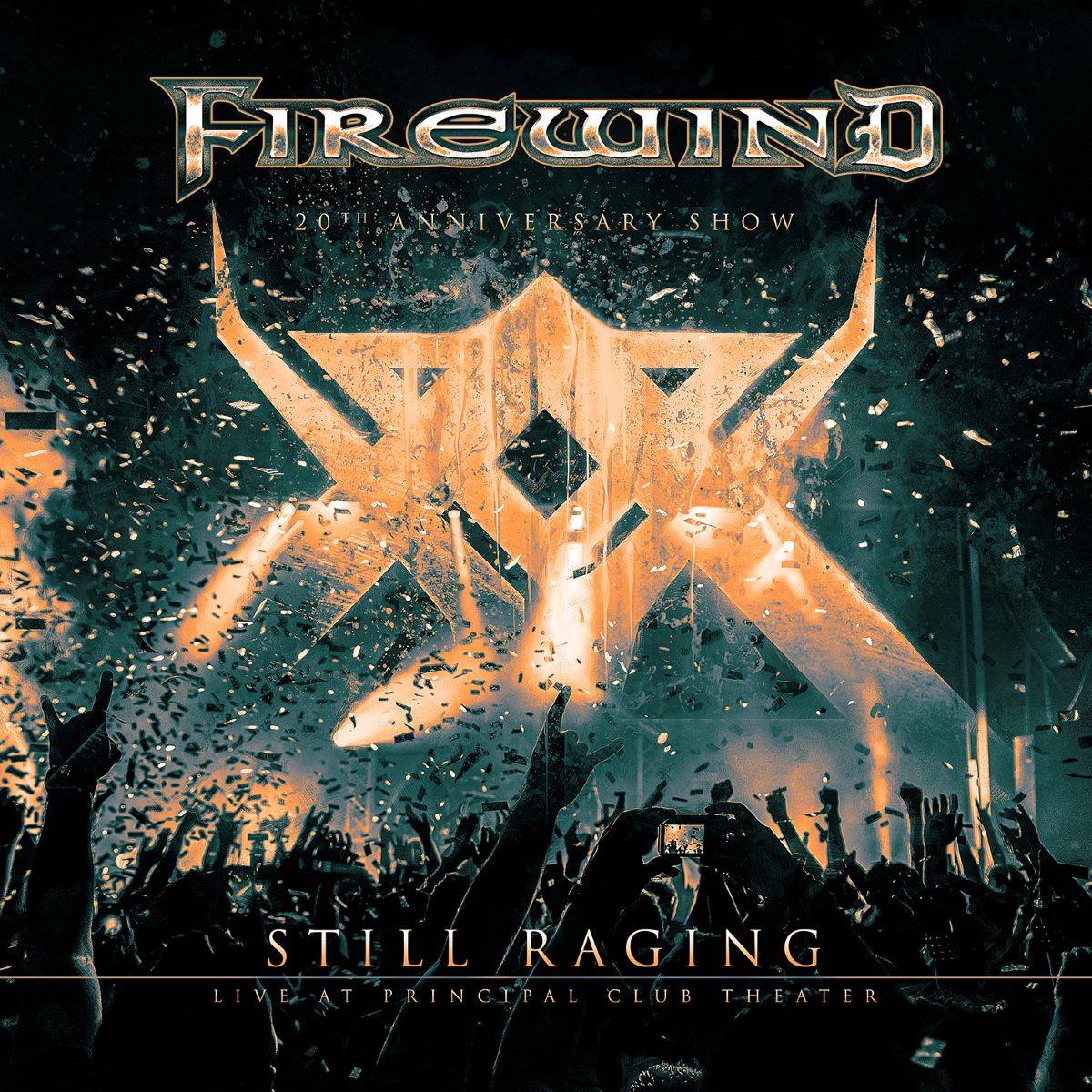 Tracklisting:
CD1
Welcome To The Empire
I Am The Anger
Head Up High
Devour
Destination Forever
Orbitual Sunrise
World On Fire
Drum Solo
The Fire & The Fury
Ode To Leonidas
CD2
Overdrive
Mercenary Man
Lady Of 1000 Sorrows
Break Away
Between Heaven And Hell
Rising Fire
Maniac
Hands Of Time
Few Against Many
Falling To Pieces