HEAVY LOAD – "RIDE THE NIGHT" MUSIC VIDEO STREAMING
HEAVY LOAD – "RIDE THE NIGHT" MUSIC VIDEO STREAMING
40 years have passed since Heavy Load released their album Stronger Than Evil (1983). Now, at last, on October 6, Heavy Load will release their comeback album titled: Riders Of The Ancient Storm. New music video for opening track "Ride The Night" is streaming below.
Heavy Load's comeback album reflects their well-known sound and songwriting. Still, many songs echo these pioneers' famous Viking themes and existential lyrics. The compositions are dramatic and render a great variety of moods. At the same time, passionate innovation and creative fervor shine bright in every song on the album.
From 1979 and onwards, Heavy Load was a four-piece band. Besides the founding Wahlquist brothers, the band members were Torbjörn Ragnesjö and Eddy Malm. Torbjörn Ragnesjö is still the bass player, and Eddy Malm is an occasional special guest and joins the band on a few songs at certain concerts.
Niclas Sunnerberg is on rhythm guitar a fan since childhood. For the reunion concerts in 2018, the former Steelwing member Niclas Sunnerberg joined Heavy Load on rhythm guitar. Niclas grew up as a huge Heavy Load fan and played Heavy Load covers with several bands. 
In Niclas' own words:
"The song that opened my eyes for Heavy Load was 'Run With The Devil' (Stronger Than Evil, 1983). I came to love Heavy Load. […] When I found out that Heavy Load was going to play at Sweden Rock Festival [2018], I bought my ticket the very moment they were released. […] Sometime later, I was stunned by the fact that the Wahlquist brothers asked me to join the band. I ended up on the stage in front of this enormous audience myself. Yes, life can really have the most unexpected things in store for you!"
Thanks to an epic pact between the band and No Remorse Records, high-quality re-releases of the band's whole back catalogue are being released. The first one was released in 2018, the second one in 2019, and more will follow. These releases come with bonus tracks, old recordings, never before heard by the public, and extensive booklets. 1981's Metal Conquest will be re-released in 2024 with four bonus tracks and 1978's Full Speed At High Level is planned with the date still be decided.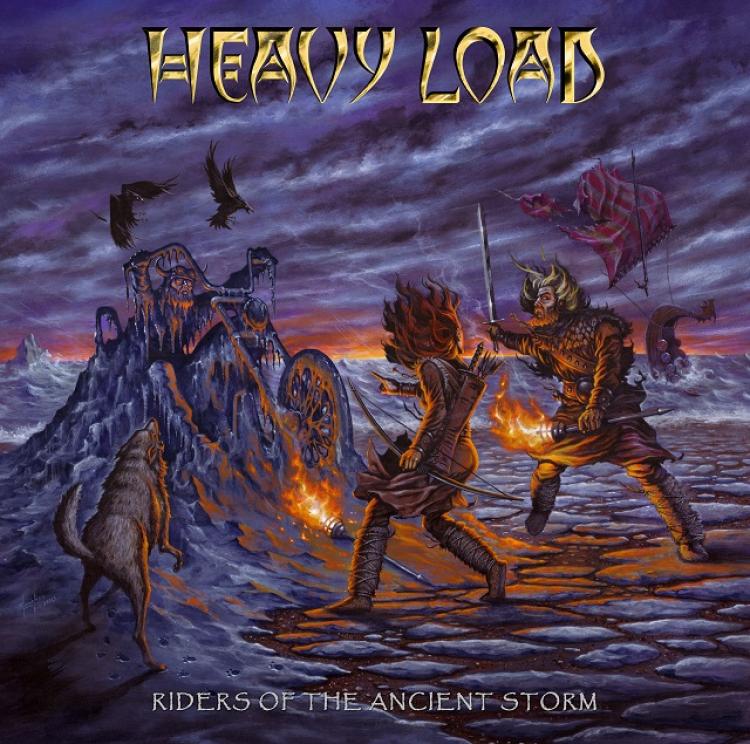 Tracklisting:
Ride The Night
We Rock The World
Walhalla Warriors
Angel Dark
Slave No More
Raven Is Calling
Sail Away
Butterfly Whisperings"
*CD bonus track