HERETIC PAYS HOMAGE TO BLACK SABBATH WITH "ANNO MUNDI" TRIBUTE VIDEO OFF NEW ALBUM "FEAST"
HERETIC PAYS HOMAGE TO BLACK SABBATH WITH "ANNO MUNDI" TRIBUTE VIDEO OFF NEW ALBUM "FEAST"
The Brazilian Experimental Metal band HERETIC is glad to share a video for "Anno Mundi", paying homage to one of the main band's influences: Black Sabbath! 
The band stated about this song: 
"We decided at the last minute to include this track as a bonus. It's a Black Sabbath composition from Tony Martin's era. It was taken from the album "Tyr". We had two special guests with us: Junao Cananeia, an amazing drummer and Rodolfo Sproesser on the keyboards. They did a stunning job! We love these Black Sabbath's "b-sides" albums with Martin, and we felt that this song would fit great on the concept of Feast."
Feast has been recorded in Lisbon (Portugal) and Goiânia (Brazil) this year. Mixing and mastering by Guilherme Aguiar, while the artwork is by Romulo Dias.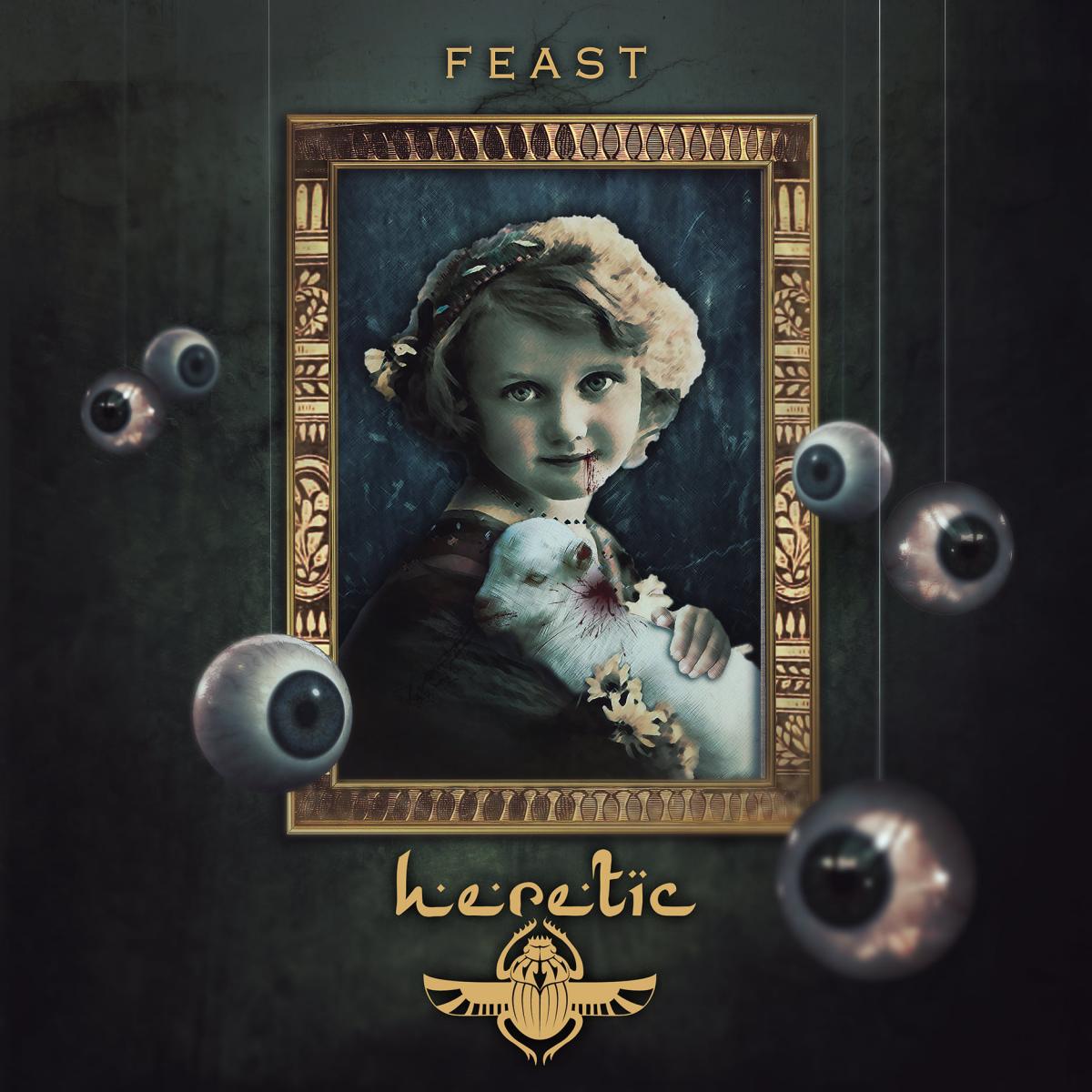 Tracklist:
1. Sudden Awakening (6:36)
2. The Storm (6:05)
3. Hiding Moon (4:43)
4. Staring At Blazes (5:29)
5. Tenderness (6:42)
6. Sacred Sea (4:42)
7. Whistleblower(5:02)
8. Powerless (4:22)
9. Reza (6:15)
10. Anno Mundi (6:50)
The album is available in digipak, streaming and digital download formats via Soman Records and Treehouse Records on the following platforms:
Bandcamp: https://somanrecords.bandcamp.com/
Amazon: https://amzn.to/2UGBpXx
Apple Music: https://apple.co/3kxl7sQ
Spotify: https://spoti.fi/38GFf6t
Line-Up:
Erich Martins – Vocals
Laysson Mesquita – Fretless Bass
Guilherme Aguiar – Guitars, synths, orchestration, programming, oriental instruments, percussion instruments
Keyboards on "Sudden Awakening": Pete Mush
Solo guitar on "The Storm": Nym Rhosilir
Solo guitar on "Tenderness": Thiago Tsuruda
Solo guitar on "Sacred Sea", "Powerless" and "Whistleblower": Luis Maldonalle
Drums on "Anno Mundi" by Black Sabbath (bonus track): Junão Cananeia
Keyboards on "Anno Mundi" by Black Sabbath (bonus track): Rodolfo Sproesser