IRON CURTAIN STREAMING NEW SINGLE "METAL GLADIATOR"; AUDIO
IRON CURTAIN STREAMING NEW SINGLE "METAL GLADIATOR"; AUDIO
True-as-steel Spaniards, Iron Curtain, are streaming the new track, "Metal Gladiator". The track is the second to be revealed from the band's brand-new mini-album, Metal Gladiator, set for international release on February 24 via Dying Victims Productions. Listen to the track below.
For over 15 years now, Spanish metal inquisition Iron Curtain have been stalwart defenders of the faith. With a discography that includes four full-lengths and twice as many EPs, splits, and demos, Iron Curtain's ever-sturdy sound was forged in the fires of the early '80s: largely nodding to the eternal Motörhead as well as Tank, but also Canadian gods like Exciter and Razor, to the Teutonic might of early Iron Angel and Grave Digger, to Scandinavian gods OZ and Heavy Load, to cult American icons Abattoir and Savage Grace. And with the Dying Victims release of career highpoint Danger Zone in 2019, that sound's become even more rocking than ever.
And Iron Curtain continue that trajectory with a quick-hitting and absolutely electric mini-album titled Metal Gladiator. A smorgasboard of old & new and special all the same, Metal Gladiator includes three new and exclusive tracks - "Crossing the Acheron," "Burn in Hell," and the title track "Metal Gladiator" - recorded at their own Gorgon Studios during the latter half of 2021, displaying perhaps their most perfect balance of grit and gleam…total anthems! Then there are three older songs that include special lead-guitar friends: "Rough Riders" with Noboru Jero Sakuma (Gorgon, Abigail, Metalucifer), "Stormbound" with Blumi (Metal Inquisitor, Midnight Rider), and "The Running Man" with Harry Granroth (RAM). And lastly is the brand-new song "Rattlesnake," which will be on Iron Curtain's forthcoming fifth full-length. Altogether, Metal Gladiator is a new start for the band and resounding reassurance for Iron Curtain's true-metal dominance during their third decade of existence.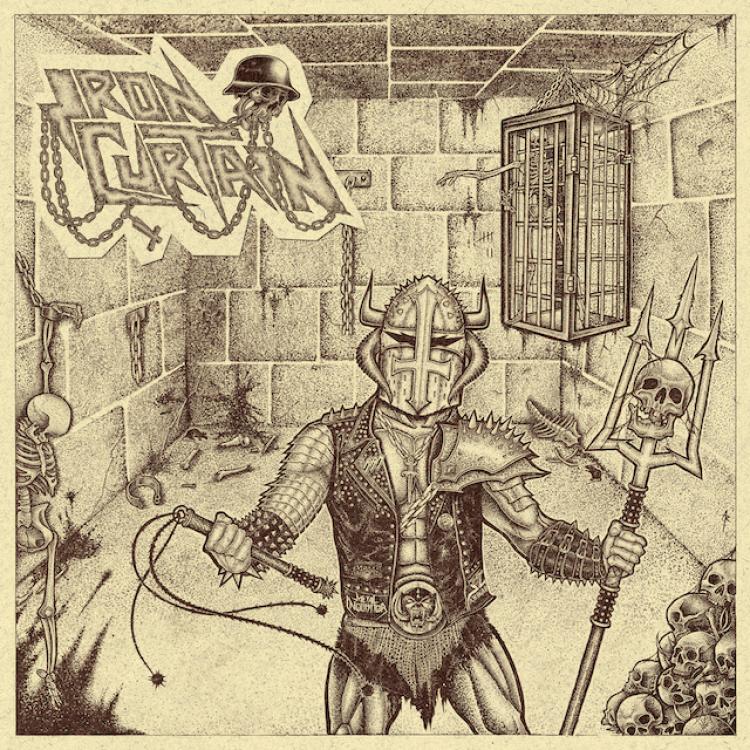 Metal Gladiator tracklisting:
"Crossing The Acheron"
"Burn In Hell"
"RattleSnake"
"Metal Gladiator"
"Rough Riders"
"Stormbound"
"The Running Man"