JUDAS PRIEST'S ROB HALFORD NAMES HIS FIVE FAVOURITE ALBUMS
JUDAS PRIEST'S ROB HALFORD NAMES HIS FIVE FAVOURITE ALBUMS
Rob Halford of Judas Priest answered AXS TV's burning question: If you were stuck on a deserted island, which five albums would you take? See his picks on Stranded, below:
Judas Priest has been added to the Power Trip lineup, joining AC/DC on the Saturday, October 7 bill (filling the slot originally reserved for Ozzy Osbourne) at the world's greatest live music destination the Empire Polo Club in Indio, CA.
The historic three-day event set for October 6, 7 and 8 will bring together six iconic bands that define loud and powerful music: Guns N' Roses and Iron Maiden (Friday, October 6), AC/DC and Judas Priest (Saturday, October 7) and Metallica and Tool (Sunday, October 8).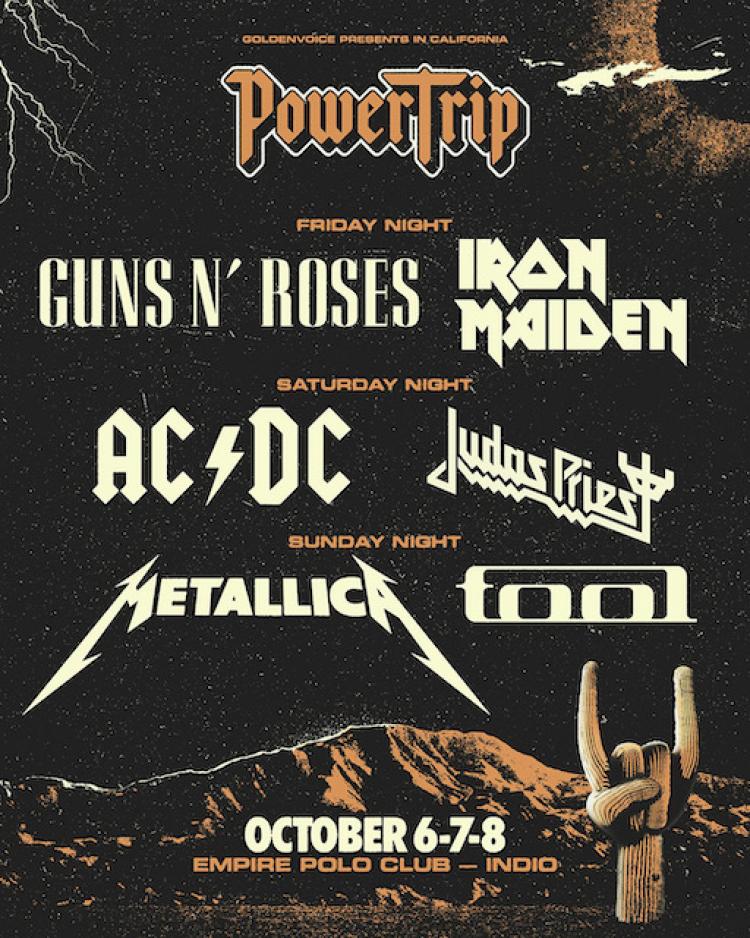 Judas Priest statement on Power Trip: "Power Trippers are you ready for some Judas Priest style heavy metal! We are excited and ready to raise double horns way up high together. Keeping the metal faith at this bostin one of a kind Power Trip world event!"
For more information about ticket types, packages and more, head here