Live album from the legendary Il Rovescio della Medaglia
Live album from the legendary Il Rovescio della Medaglia
Il Rovescio della Medaglia was born in Rome in 1970 from an idea of guitarist Enzo Vita, and then Stefano Urso on bass, Gino Campoli on drums, and singer Pino Ballarini all joined the band. Unlike many prog-rock bands of the time (PFM, Banco del Mutuo Soccorso, Orme, Osanna), they chose not to have a keyboard player, aiming to offer a straightforward hard rock sound with a strong live impact. Showing great skills with their instruments, they played live at many festivals in Italy.
In 1971, Il Rovescio della Medaglia signed a deal with major RCA to record their first album, La Bibbia. Recorded live in only one day(!), it's a "rock bomb" and immediately a triumph among critics and audiences. In 1972, they recorded their second album, Io come Io, inspired by Hegel's philosophy. Then they started to tour (also outside Italy) and play live with their "rare" huge equipment: in fact, at the time, owning more than 10,000 watts of power was a thing reserved for few groups. At their shows, audiences were hit by a sonic avalanche!
In 1973, Luis Enriquez Bacalov, famous orchestra conductor and composer of many motion-picture soundtracks (he won a Oscar with Troisi's Il Postino), contacted the band to propose to work together on a new album that would melt rock to symphonic music. For Bacalov, it was the third experience like this, after the previous successes with New Trolls (Concerto Grosso) and Osanna (Milano Calibro 9). The result of this cooperation was the album Contaminazione. It's considered a milestone of Italian progressive rock, taking inspiration from J.S. Bach's preludes and fugues while the lyrics tell the alleged theme of a Scottish son not recognized by the great Austrian composer. It was a worldwide success - so high that RCA also released an English-language version with the title Contamination.
Jolly Roger Records is proud to present a special live album from the legendary Il Rovescio della Medaglia, titled Contaminazione 2.0, on vinyl LP, CD (with three bonus tracks), and digital formats. One-hundred copies of the vinyl version will be on orange wax. It will be out on 20 November 2020.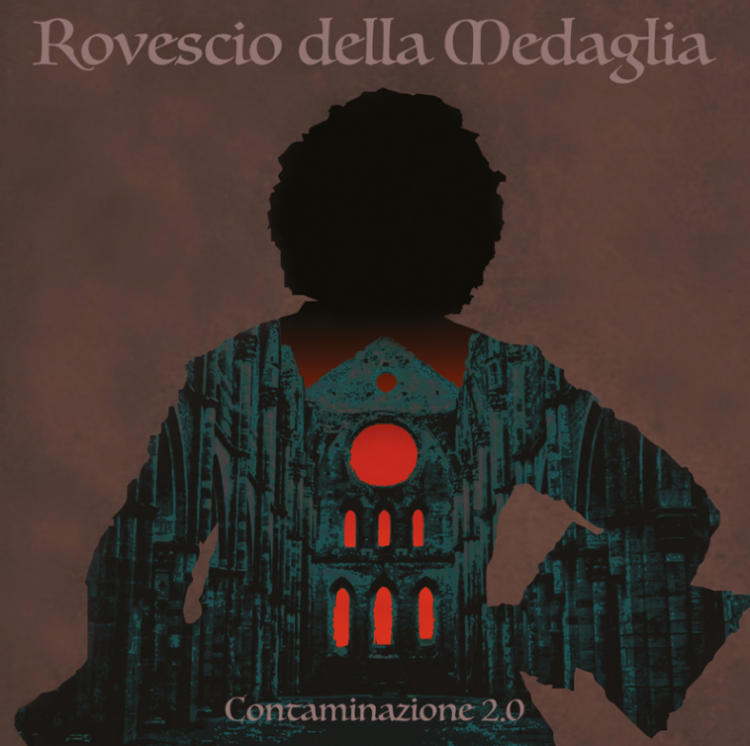 current IL ROVESCIO DELLA MEDAGLIA lineup (also on Contaminazione 2.0)
ENZO VITA: guitar
ANDREA CASTELLI: bass
NICOLA COSTANTI : vocals, keys
CARMELO JUNIOR ARENA: keys, backing vocals
PINO POLISTINA: guitar
MORE INFO:
www.facebook.com/ilrovesciodellamedaglia
www.jollyrogerstore.com
www.facebook.com/jollyrogerrecords