NOVERIA RELEASE "OVERLORD" VIDEO
NOVERIA RELEASE "OVERLORD" VIDEO
Noveria has released a video for "Overlord", first single taken from the new album The Gates Of The Underworld to be released on August 25 through Scarlet Records.
Produced by Simone Mularoni at Domination Studio, The Gates Of The Underworld will be released in the following formats:
- digipak CD
- digital
Preorder at scarletrecords.it.
The modern progressive metal agenda: Noveria's goal is to create a complete headbanging experience with a melodic twist, combining massive and heavy riffs with dark atmospheric keyboards along with technically challenging solo sections and memorable vocal lines.
The Gates Of The Underworld takes things to a personal level, each song featuring real life stories from the band as well as from the fans. The human condition is ever present with all its challenges and mysteries, explored through the lens of both scientific research and lived experience.
With their new album, Noveria will take you on a wild roller-coaster ride through a psychotic break, escaping a narcissistic relationship, the aftermath of surviving a heart attack, a near death experience, and much more.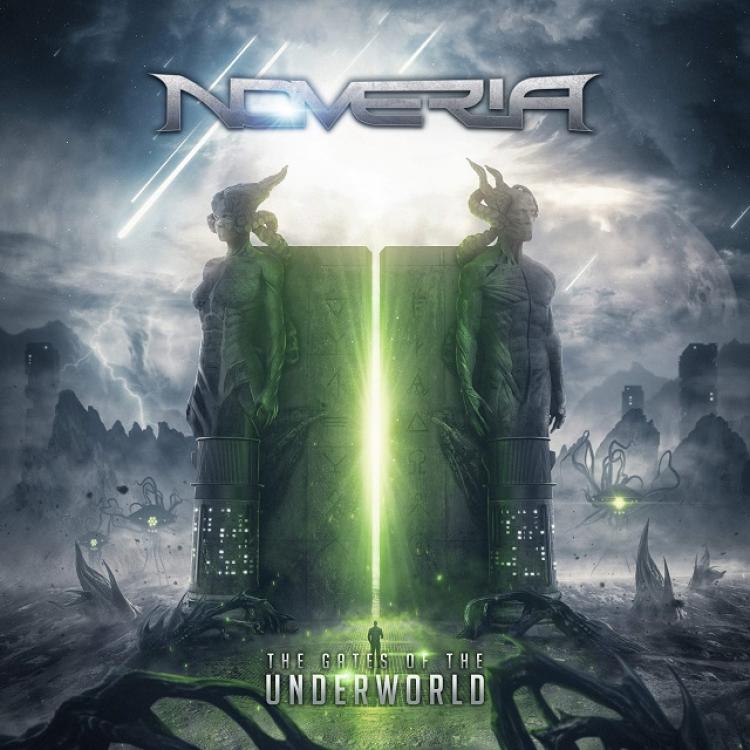 Tracklisting:
Heritage
Origins
Descent (feat. Fabio Lione)
Venom
Revenant
The Gates Of The Underworld
Ascent
Overlord
Anima
Eternal