SAINT DEAMON PREMIER "LOAD YOUR CANNONS" MUSIC VIDEO
SAINT DEAMON PREMIER "LOAD YOUR CANNONS" MUSIC VIDEO
Swedish/Norwegian melodic power metal band, Saint Deamon, recently announced their return with a brand new studio album, League Of The Serpent, about three and a half years after their quasi-"comeback" album, Ghost.
Today, the band release a video for the new single, "Load Your Cannons". Watch below.
"Time to bring this beast of an album one step closer to release! What better way to do it than bringin' out the big guns and expose the full energy of the song for our next single release in a full blown "It don't get closer to live than this" Bullsize production video", the band comments.
"We're extremely proud to present 'Load Your Cannons' to you all. Let us fill our hearts with the power of metal and the spirit of Captain Saint Deamon, and let us rock the night away! May your Friday be filled with headbanging, moshing, and the joy that can only come from Saint Deamon's 'Load Your Cannons'! RAWK!"
Known for their high-quality sound and an individual touch (which is often hard to find in the power metal genre), League Of The Serpent clearly shows the great quality of vocal wonder Jan-Thore Grefstad, guitarist Toya Johansson, bass player Nobby Noberg (ex-Dionysus) and new drummer Alfred Fridhagen (Gaia Epicus).
Tracks such as the upbeat first single "At Break Of Dawn" showcase the typical Saint Deamon compositions, in addition the band skillfully incorporates progressive nuances and makes League Of The Serpent an album that will be most likely one of the genre highlights in 2023.
Due out April 21 as Digipak CD and limited (500 units) colored vinyl edition via AFM Records, the album pre-sale is now available here.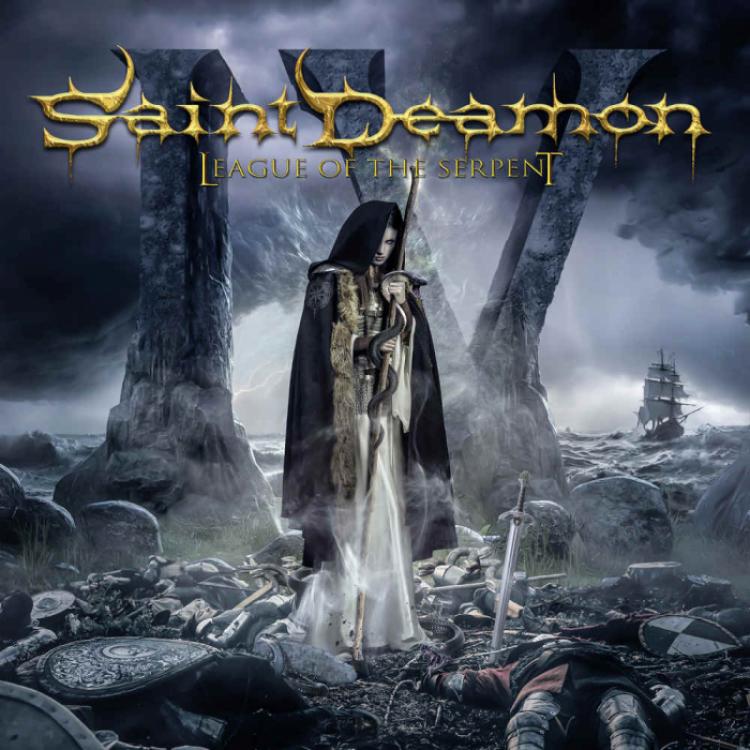 Tracklisting:
"At Break Of Dawn"
"League Of The Serpent"
"The Final Fight"
"Lord Of The Night"
"A Lie To Be Undone"
"Raise Hell"
"Lost In Your Sin"
"Gates Of Paradise"
"Load Your Cannons"
"Heaven To Heart"
"They Call Us Deamons"