SLAUGHTER'S THE WILD LIFE ALBUM TO BE REISSUED ON VINYL FOR THE FIRST TIME IN OVER 30 YEARS
SLAUGHTER'S THE WILD LIFE ALBUM TO BE REISSUED ON VINYL FOR THE FIRST TIME IN OVER 30 YEARS
Kiss My Wax Records has announced the second in their series of Slaughter "Definitive Edition" LP box sets and standard vinyl releases.
Slaughter's 1992 sophomore effort, The Wild Life, will be available for the first time on vinyl in over 30 years. The title will be available in two different versions.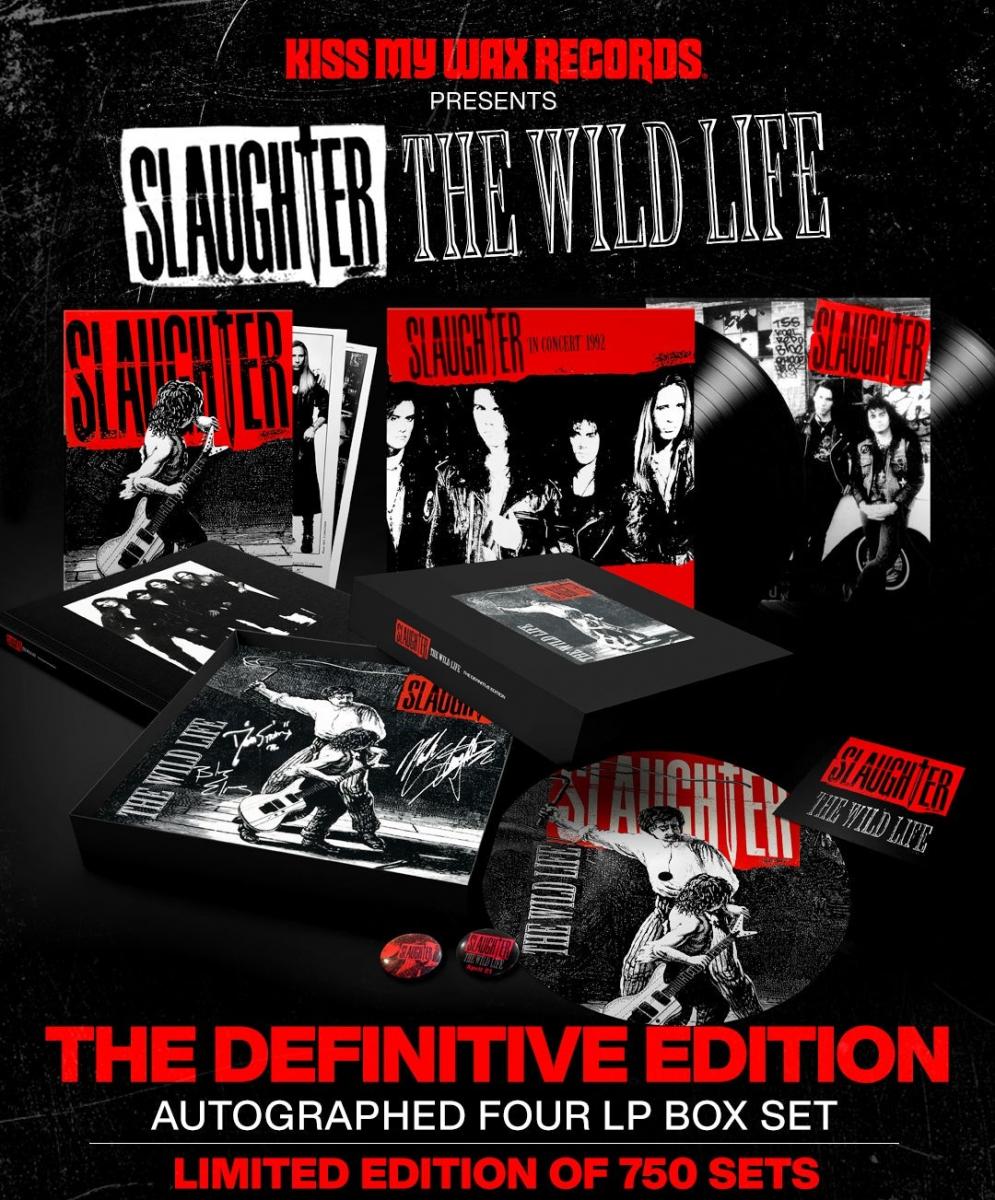 The Wild Life: The Definitive Edition 4-LP Box Set:
• Four LPs (The Wild Life on two LPs + live record + bonus record)
• 48 page book containing unseen images and band photos
• Reproduction press kit
• Slip mat
• Button & sticker set
• Signed by all 3 surviving members
• Each set hand numbered, limited to 750 pieces
• Housed in a stunning custom box with foil elements
• One box will contain an authentic, period-correct photo signed by the entire band including the late Tim Kelly
The Wild Life: Standard Edition:
• Slaughter's 1992 record presented on vinyl for the first time since its initial release
• Audio taken from the band's original analog masters
• Two 33 RPM, half-speed-mastered LPs on red & white opaque vinyl
• Mastered specifically for vinyl by Maor Appelbaum (Dream Theater, Faith No More)
• Housed in a gatefold sleeve
• Hype sticker exclusive to this release
Pre-order here.
Kiss My Wax Records is a small-press boutique record label that specializes in high-end audiophile and collectible releases and includes previous projects by Ace Frehley and Slaughter.