System Decay from Greece return with their 3rd record named "Crown"
System Decay from Greece return with their 3rd record named "Crown"
Βeing one of the oldest metalcore bands in Athens, System Decay, return with their 3rd record named "Crown". After 2 years of hard work and composed during a long, dark period for the band as much as for the country itself, "Crown" is a combination of heavy and groovy songs matched with aggressive lyrics. Blasting riffs and a variety of different types of vocals make it an ambitious record trying to capture both the classic metal feeling and the modern sound.
2008: "The End of Nothing" demo was released.
2011: "No Tomorrow" self-financed EP was released
2013: "GUN" was released by The Leaders Records in Europe and Japan
2019: After a few years of absence, System Decay returns with the single "Dying Nation"
2020: "Crown" will be released in 06/10/2020, in all major digital streaming platforms.
You can check the band here: 
Line Up:
Aris Labos- Vocals
Chris Brintzikis- Guitars, Clean Vocals
Angelos Komninos- Guitars
John Giannikopoulos- Bass
Thodoris Stamatiadis- Drums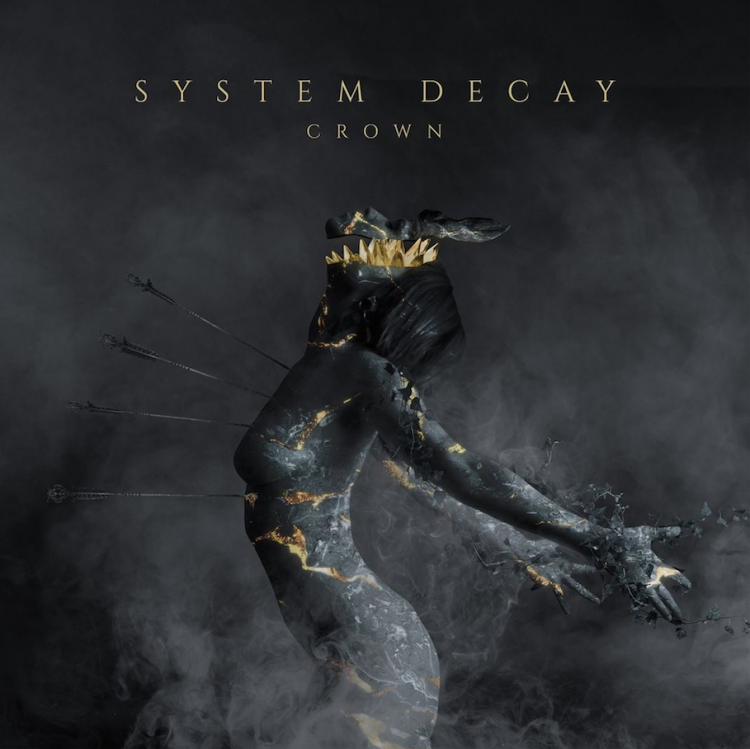 Album Credits:
Produced by Antonis Makrogiannis and System Decay
Recorded in My Home-My Rules Studio Vocals Recorded in Recover Studio
Mixed and Mastered by Antonis Makrogiannis All music and Lyrics by System Decay
Album Cover Dystopia Arts
Social Media Links:
Facebook: https://www.facebook.com/SystemDecayGR
YouTube: https://www.youtube.com/channel/UCuSd5g5n30ENyekPy0Rz7Vg
Instagram: https://www.instagram.com/systemdecaygr/?hl=el
Spotify: https://open.spotify.com/artist/14XCQVZntxMn95sV1lqyhm