UFO – CLEOPATRA RECORDS REISSUES LIVE ALBUMS ON CD/VINYL
UFO – CLEOPATRA RECORDS REISSUES LIVE ALBUMS ON CD/VINYL
A historic agreement between British hard rock icons UFO and Los Angeles-based indie giant Cleopatra Records has resulted in a bountiful harvest of incredible and highly sought after live recordings from the last three decades of the 20th century. 
The first of these arrived last month with the monumental Hollywood '76, an explosive vintage performance drawn largely from the band's momentous Force It album. That will be followed by Live In Vienna 1998, the first of several highly treasured reunion shows that saw guitar god Michael Schenker rejoin the UFO fold, and One Night Lights Out '77, featuring vintage Schenker.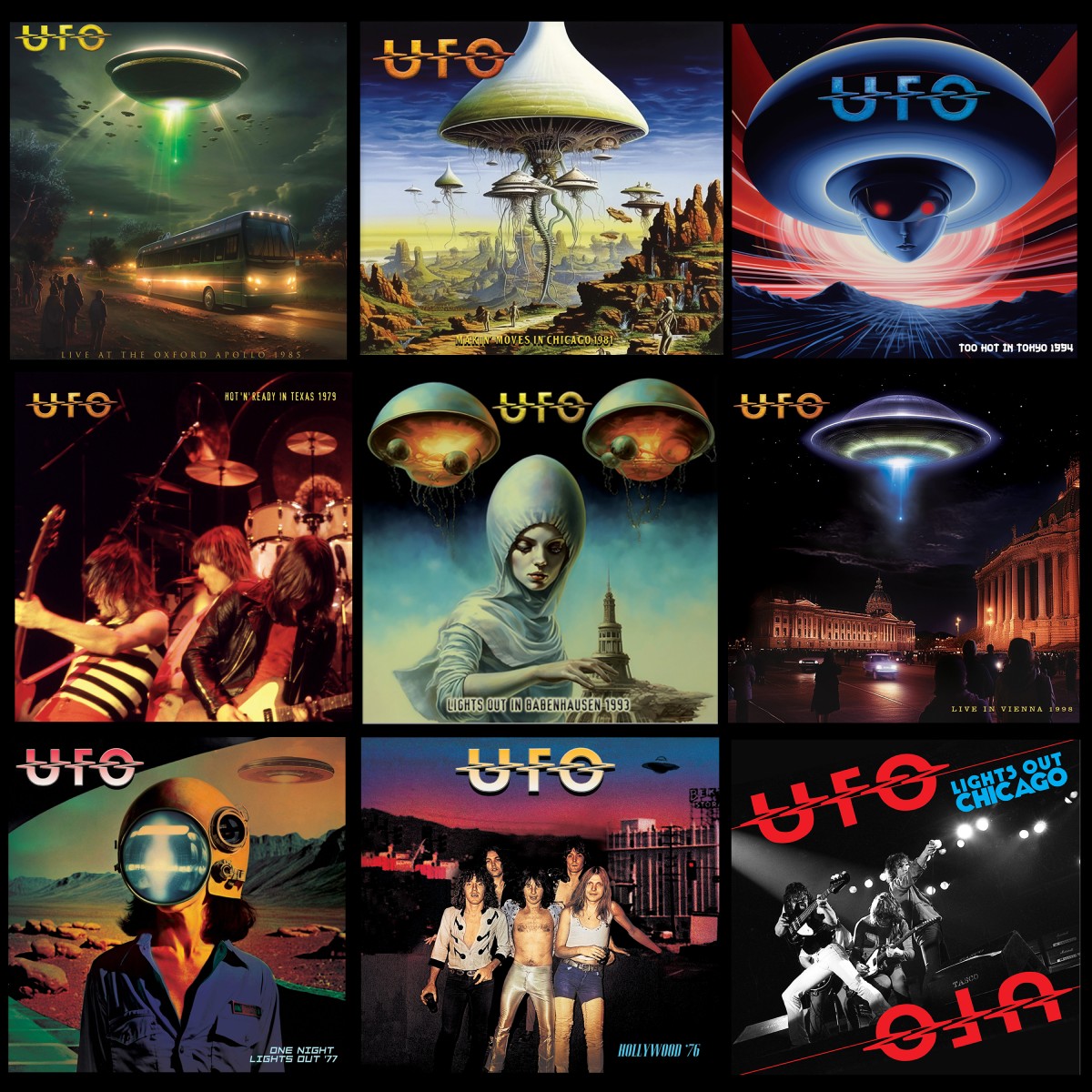 And if you thought that was it, get ready for a whole lot more including Hot N' Ready In Texas 1979, Lights Out In Babenhausen 1993, Makin' Moves In Chicago 1981, Live At The Oxford Apollo 1985, Lights Out Chicago (1980), Too Hot In Tokyo 1994, California At The Edge 1995, and Landing In St. Louis - Live 1982.
Fans of UFO have long known that the stage is where vocalist Phil Mogg, bassist Pete Way, guitar giant Michael Schenker, and their heralded helpers truly shined the brightest. Classic rock radio staples like "Lights Out," "Doctor Doctor," and "Too Hot To Handle," sound somehow even more transcendent than their studio counterparts while lesser known gems such as "Shoot Shoot," "Love To Love," and "This Kid's" come roaring to life in ways never thought possible. Each of these magnificent concert recordings have been digitally remastered and packaged with vibrant artwork and rare photos for both CD and vinyl.
Order the albums at cleorecs.com.