INFRARED ARE RELEASING "FROM THE BLACK SWAMP" ON SEPTEMBER 30TH
INFRARED ARE RELEASING "FROM THE BLACK SWAMP" ON SEPTEMBER 30TH
Canadian (Ottawa based) classic 80's thrashers INFRARED will be releasing "From the Black Swamp" on September 30th via their own label Inframental Records.
You might be familiar with the band when they first hit the Canadian metal scene in 1986 with their demo, but shortly after, went on a very long hiatus. In 2014, they reformed and since then have put out two full-lengths Saviours (2018), No Peace (2016) and an EP Back to the Warehouse (2019).
Now, in 2021, Infrared release their most mature album yet, From the Black Swamp. The album features 12 songs for one hour of hard-hitting and emotionally charged songs steeped in the themes of betrayal and malicious sabotage in all walks of life, from societal to interpersonal. With several high profile concerts under their belts including opening for Anvil, Sacrifice, Razor, Venom Inc., Dirkschneider, Flotsam and Jetsam, DBC, E-Force, and Atrophy, Infrared raises their horns and looks forward to getting out there to meet and befriend metal lovers everywhere!
They add:
"Infrared is very excited to release their 3rd full-length. With 12 songs and an hour of brand-new music, this album is the most personal yet. It touches on aspects of all the band members' lives and the trials and tribulations they have been through. It is a roller coaster ride of riff after riff, thundering bass, relentless drumming, and heavy lyrical content. The band hopes these personal songs resonate with fans and attracts new listeners who share a love and passion for classic metal songs delivered with a modern touch and production. If you like the 80's Bay area sound mixed with classic metal influences such as Maiden, Priest and Sabbath, chances are, you will want to give this a listen."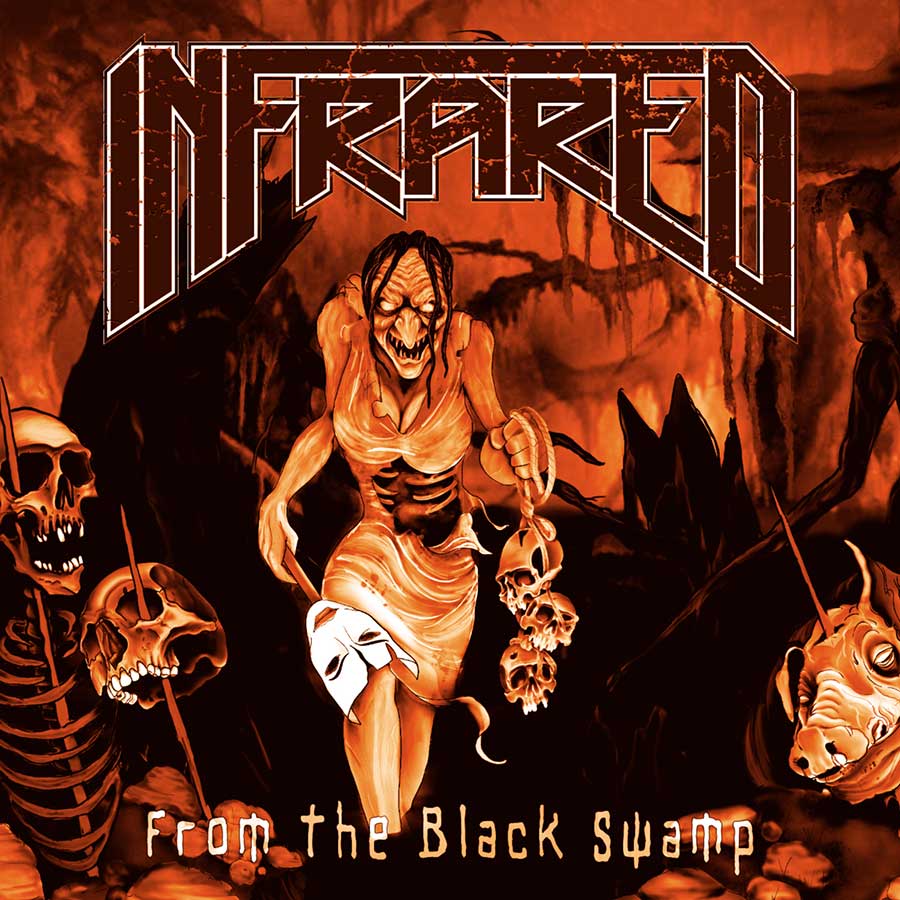 Track Listing:
1. Tribal Junction – 4:49
2. No Master, No Gods – 4:39
3. Lockdown – 4:02
4. Left Lane F√₵K! – 4:19
5. Eat Your Own – 4:58
6. From the Black Swamp – 6:11
7. Evil Ascent – 5:22
8. Blood & Sweat – 5:04
9. Eternal Exile – 5:09
10. Tradimento – 4:31
11. Beautiful Death – 4:31
12. SemitaDomum – 6:32
Album Length: 1:00:13