NIGHT DEMON DEBUT "THE WRATH" MUSIC VIDEO
NIGHT DEMON DEBUT "THE WRATH" MUSIC VIDEO
Ventura, California's heavy metal institution, Night Demon, have released a video for "The Wrath", a track from their third full-length, Outsider, out now via Century Media Records. The clip, directed and produced by Travis Mauck, can be viewed below:
For more than a decade, Night Demon have defiantly flown the flag of traditional heavy metal, unwavering in the face of shifting industry trends and unscarred by global calamities. With Outsider, the band have challenged themselves musically and lyrically, pushing creative boundaries and evolving their sound far beyond their NWOBHM-worshipping origins into something truly singular.
Order here.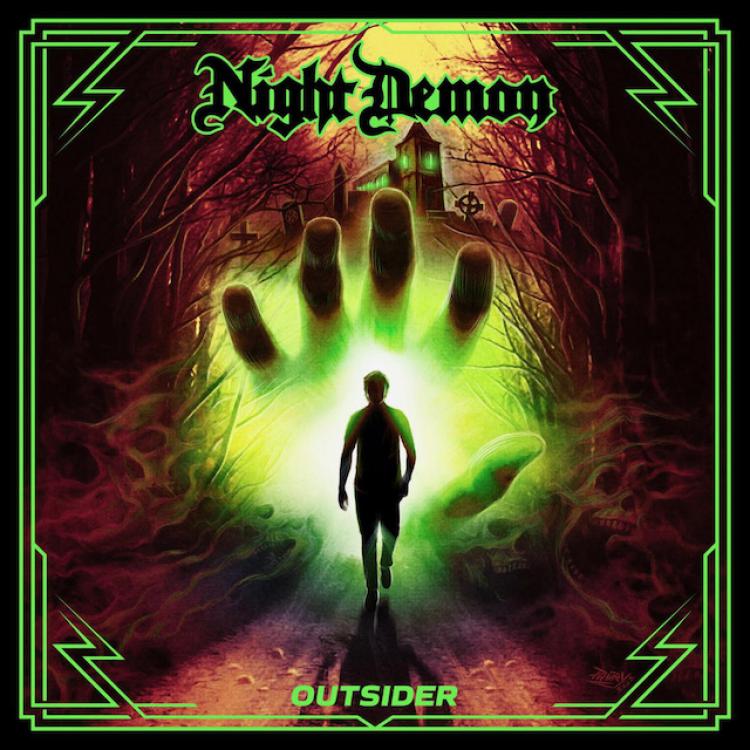 Outsider tracklisting:
Prelude
Outsider
Obsidian
Beyond The Grave
Rebirth
Escape From Beyond
A Wake
The Wrath
The Last Day
An exciting new book entitled Life On The Run will be released on September 1. This tome compiles hundreds of Night Demon photographs taken by professional photographer Sebastian Wilke. These photos not only capture the vibrance, energy and passion of a Night Demon concert, but also document the less glamorous aspects of day-to-day life on the road for a touring underground heavy metal band.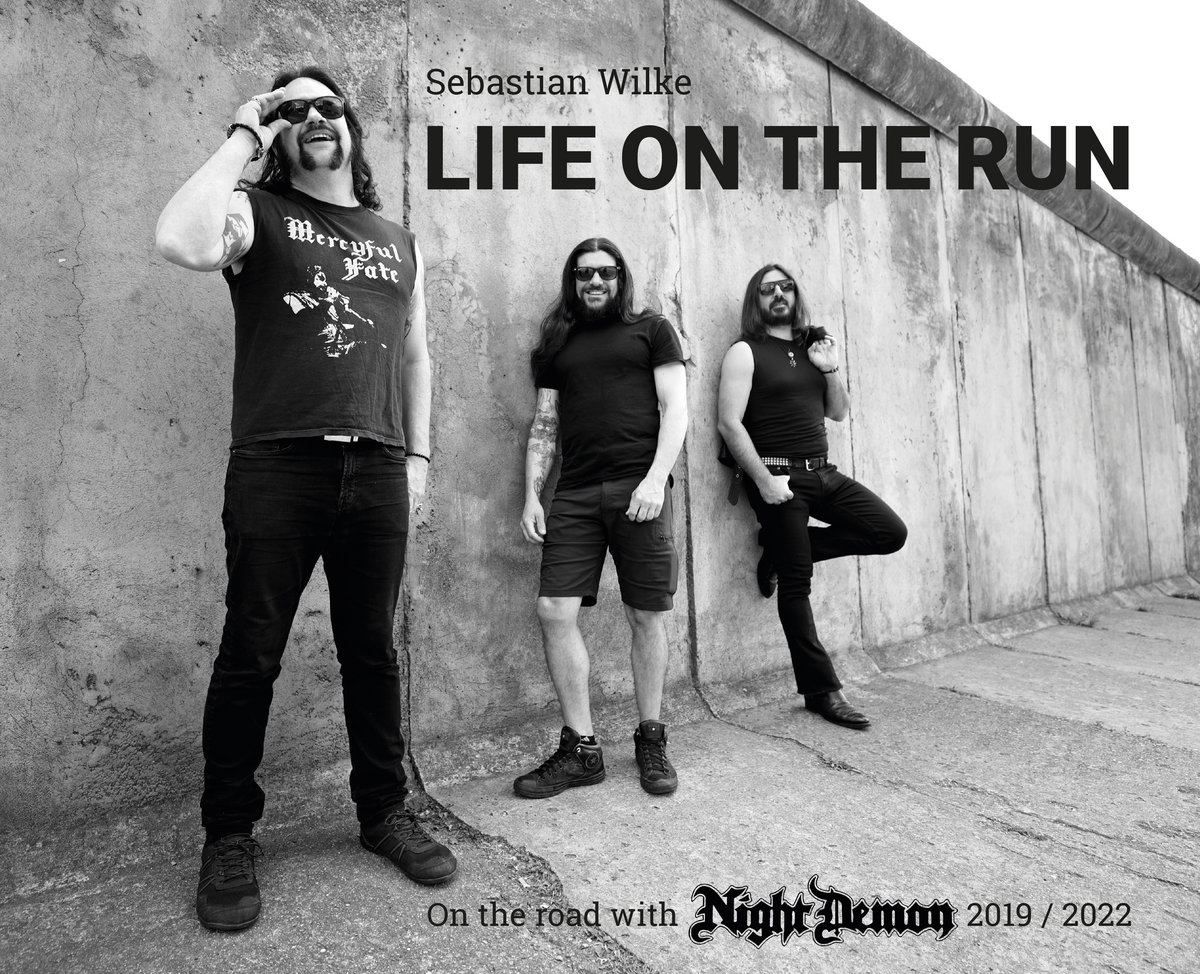 Sebastian Wilke is an accomplished photographer with more than 15 years of experience as a press and business photographer. Although he resides in Berlin, Wilke has traveled around the globe to photograph areas stricken by war and crisis, such as Afghanistan, Mali, Niger and Lebanon, among others. His work has been featured in both German and international newspapers, magazines and books.
Wilke is also a lifelong heavy metal enthusiast who has been attending concerts for more than a quarter century. Several years ago, he formed the idea of combining his photography skills with his love of heavy metal by shooting an entire book chronicling a band on the rise through the heavy metal underground. Wilke joined forces with Night Demon for this project, accompanying the band to dozens of shows spanning two tour legs as well as other one-off appearances in 2019 and 2022.
- Hardcover Book
- 144 pages
- 242 previously unpublished photos
- printed on high-quality 170g/m² paper
- size/weight:  26 cm x 21 cm - 920 grams
Pre-order here.
Note: This item ships from Germany.
Night Demon lineup:
Jarvis Leatherby - Vocals / Bass
Dusty Squires - Drums
Armand John Anthony - Guitars