NIGHT DEMON TO RELEASE YEAR OF THE DEMON SINGLE COMPILATION ALBUM IN MARCH
NIGHT DEMON TO RELEASE YEAR OF THE DEMON SINGLE COMPILATION ALBUM IN MARCH
Virtually as the clock struck midnight, greeting 2022, Ventura-based trio Night Demon announced the forthcoming Year Of The Demon, a compilation of the five 7" vinyl singles released during the pandemic. 
Explaining the rationale, the band says, "The LP/CD is set to be released worldwide on March 25th, via Century Media Records. Year of the Demon compiles all five of the rare, out-of-print 2020 singles (including the rare B-Sides previously only available on the sold out vinyl) into a unified compendium for release in a broad range of physical and digital formats. The reasons for doing so are straightforward. After all, the strictly limited nature and quick sell-outs of the initial 7" releases meant that even die-hard fans may have missed out on the opportunity to obtain them in a physical edition."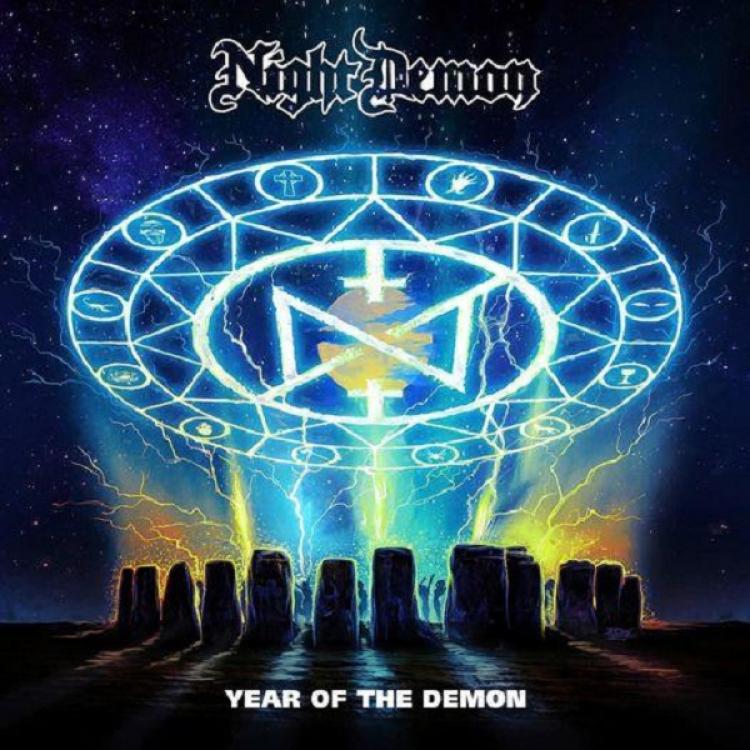 Tracklist:
"Empires Fall" / "Fast Bikes" (Le Grife cover)
"Kill The Pain" / "100 MPH" (Cirith Ungol cover w/ Tim Baker)
"Are You Out There" / "The Sun Goes Down" (Thin Lizzy cover)
"Vysteria" / "Wasted Years" (Iron Maiden cover, recorded live at Beachland Ballroom, Cleveland, OH on December 2, 2017)
"In Trance" / "Top Of The Bill" (Scorpions covers performed w/ Uli Jon Roth, at the Markethalle, during Hell Over Hamburg festival on March 2, 2019)
Night Demon will release a brand new studio album in Fall 2022.