ROCKIN' ENGINE RELEASE VIDEO FOR "MONSTERS UNDER YOUR BED"
ROCKIN' ENGINE RELEASE VIDEO FOR "MONSTERS UNDER YOUR BED"
A punch in the face is coming right at ya' in the form of Rockin' Engine's Altered By Evil EP, out July 7th. Pre-orders can be placed now at this location. For a first taste, check out the "Monsters Under Your Bed" video.
Altered By Evil is the third studio offering from Canada's Rockin' Engine, and fans will notice huge musical growth as it's more technical and refined, but punchy and heavy as hell. After the release of 2020's The Wretched And The Damned, the band knew exactly what direction they wanted to go in - and buckle up, because they are taking listeners on a rock n' roll road trip. Altered By Evil is creepy and dark, full of horror, while also creative, fun and theatrical.
"Altered By Evil is a tribute to everything we love about horror movies and serial killer documentaries. There's a fascination behind the love of the macabre and the grotesque that we wanted to explore with our lyrics and expose different nuances of some classic works of art. With this record, we're bringing the audience into a fantasy world of monsters and evil spirits, with a dash of historical elements that makes the listening experience even more interesting," says Rockin' Engine.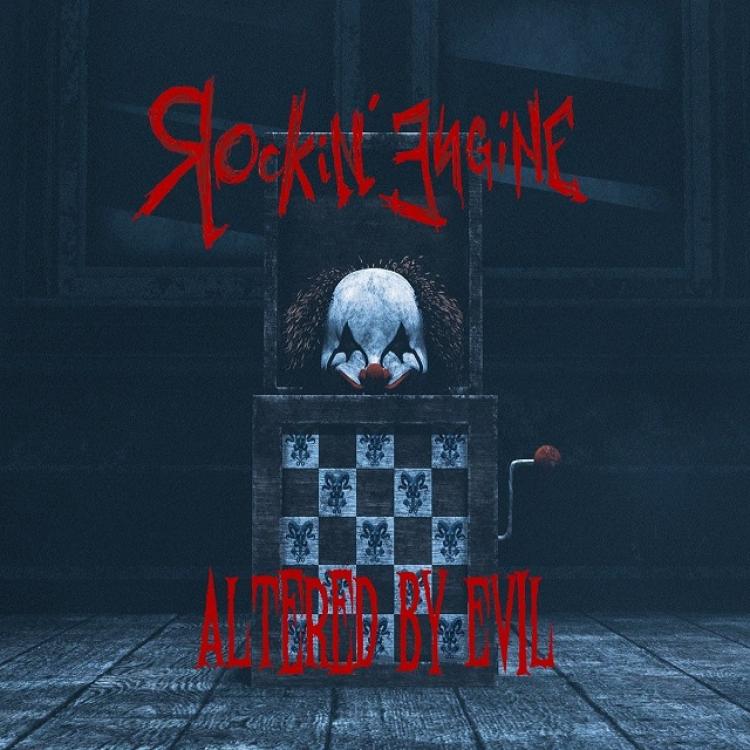 Tracklisting:
Carnival Of Evil
Day Of Wrath
Liber Ex-Mortis
Monsters Under Your Bed 
Psycho Path 
Room 185 (ft. guest vocals by Stef Jomphe of Insurrection)