THE SILENT RAGE RELEASE "ANOTHER FALLEN DREAMLAND" LYRIC VIDEO FEAT. STU BLOCK
THE SILENT RAGE RELEASE "ANOTHER FALLEN DREAMLAND" LYRIC VIDEO FEAT. STU BLOCK
The Silent Rage has released a lyric video for "Another Fallen Dreamland" (made by Stefano Mastronicola) featuring Stu Block (Into Eternity, ex-Iced Earth), third single and second video taken from the new album Nuances Of Life to be released on May 26 through Scarlet Records.
"The funny story behind 'Another Fallen Dreamland' is that during the pre-production I had made up my mind to set up this song as a bonus track. And that was because it was a song that I originally composed back in the early days of the band but it never managed to be released. Therefore, I always thought that the only way for it to be released was as a bonus track. But before we even started recording it, the rest of the guys in the band really seemed to love it and they convinced me somehow to include it on the main tracklist, haha! As a track to me, it was a straight power metal crusher of the golden era of the genre, getting my mind into acts like Edguy, Stratovarius, Brainstorm etc.
"What I really wanted, was to boost this song even more with the addition of a guest vocalist, like the way we did on our first album, The Deadliest Scourge, with the song 'Sin Of A Pilgrim' with Apollo Papathanasio (Spiritual Beggars, ex-Firewind) featured there. We asked a few singers to see if they were interested and we managed to make the call and finalise the participation of Stu Block (Into Eternity, ex-Iced Earth), a singer whom I really love and enjoy listening to. I definitely believe that the duet here made a massive hit performance, making it a massive head banging tune! But what I also over-enjoy in this track are Stamatis Katsafados pounding drumming and the solos on it," comments Nikos Siglidis. 
"My idea here was to have Stu Block and me, be the inner voices of the realisation of truth in someone's head, anyone that has been brainwashed or manipulated by people in power, by organisations, by standards of society, by people of influence making that person chase after dreams that are not their own, constantly trying to reach a status or an image or something that is only an unattainable construct, instead of simply following their own thoughts and dreams in life," Michalis Rinakakis adds.
The Silent Rage is finally returning to deliver their flawless, hefty, fist-pumping melodic power metal. Nuances Of Life combines the characteristic sound of classic metal, filled with blazing riffs and impressive melodies, combined with catchy and blistering vocal lines – courtesy of extraordinary new frontman, Michalis Rinakakis.
Lyrically wise, Nuances Of Life deals with spreading out the deepest, well-hidden human emotions: tales about mighty heroes and distant lands as well as everyday issues that leave a deep scar in our hearts. Get ready to a non-stop exciting headbanging experience.
Produced by Fotis Benardo (Nightfall, Septicflesh, Melechesh) and mastered by George Nerantzis (Pain Of Salvation, Abbath, Nightrage) at Devasoundz Studios (Athens), Nuances Of Life will be released in the following formats:
- vinyl (limited edition)
- digipak CD
- digital
Preorder at thesilentrage.com.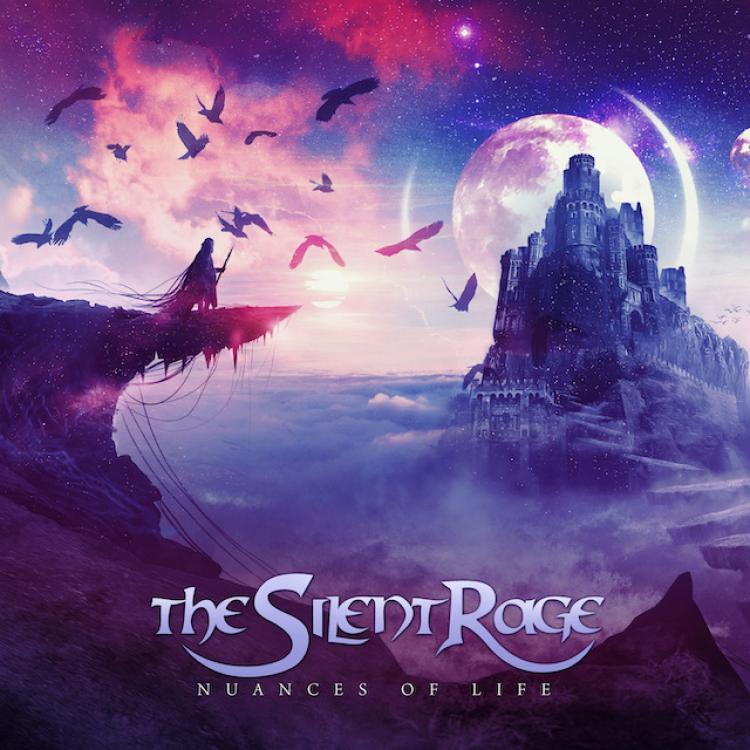 Nuances Of Life tracklisting:
The Serpent Lord
Code Of Destruction
Carve Your Rage
Crows Fly Back
Another Fallen Dreamland (feat. Stu Block - Into Eternity/ ex-Iced Earth)
Scarlet Dawn (feat. Harry "The Tyrant" Conklin - Jag Panzer)
The Man In The Mirror
Exhaling Fear
Ghost Of A Wayward God
 Black Monday (feat. Bob Katsionis - Stray Gods/ex-Firewind)
Nuances Of Life
Defy The Headhunters (CD bonus track)
The Silent Rage lineup:
Michalis Rinakakis - vocals
Nikos Siglidis - guitar, vocals
Nikos Sarbanis - guitar
George Haniotakis - bass
Stamatis Katsafados - drums