SKULL & CROSSBONES FEAT. FORMER STORMWITCH MEMBERS DEBUT "SUNGAZER" MUSIC VIDEO
SKULL & CROSSBONES FEAT. FORMER STORMWITCH MEMBERS DEBUT "SUNGAZER" MUSIC VIDEO
Following their recent signing with Massacre Records, German heavy metal act, Skull & Crossbones, is premiering their upcoming album's title track "Sungazer".
The band's first full-length studio album will be released on September 8, and will be available as CD Digipak, Ltd. Vinyl LP and Digital formats. The pre-sale has just started, here.
"'Sungazer' tells a fictional story - A boy hates his father, therefore can not look in the mirror, because he sees his father in there," the band reveals. "When he became blind, the hatred in him grew, only the look to the sun and its warmth gave him strength to live on. Only after his father died, the hatred begins to fade. So an invisible force from nature gives him the courage to live."
About the musical characteristics of the first Skull & Crossbones single the band says: "It's a classic metal song; great choirs; beautiful, memorable melodies, guitar solos to die for."
The four ex-Stormwitch members Volker Schmietow, Tobi Kipp, Jürgen "Wanschi" Wannenwetsch and Marc Opppold, completed by vocalist Tobi Hübner, pick up where they left off. Skull & Crossbones have dedicated themselves to traditional heavy metal.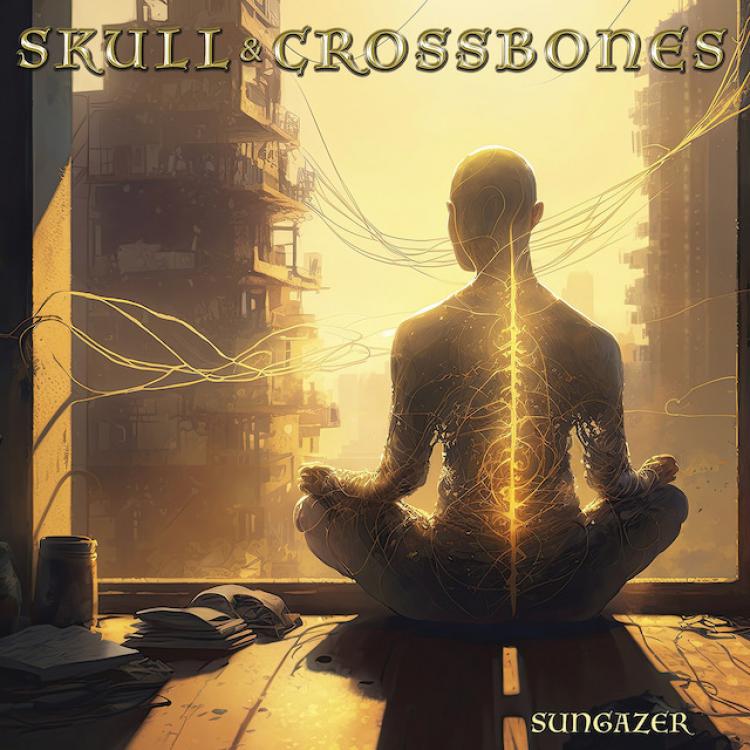 Sungazer tracklisting:
Midnight Fyre
Sungazer
Manhunter
The Invisible Man
Tyrant's Rule
Nature's Legacy
Inner Self
Live Your Dreams
The Drowned
The Traveller
Skull & Crossbones are:
Tobi Hübner - Vocals
Volker Schmietow - Guitar
Tobi Kipp - Guitar
Jürgen "Wanschi" Wannenwetsch - Bass
Marc Oppold - Drums