SUFFOCATION RELEASE TRACK VIDEO FOR "INFECTING THE CRYPTS"; LIVE IN NORTH AMERICA ALBUM OUT NOW
SUFFOCATION RELEASE TRACK VIDEO FOR "INFECTING THE CRYPTS"; LIVE IN NORTH AMERICA ALBUM OUT NOW
New York death metal pioneers, Suffocation, have released their new live album, Live In North America, via Nuclear Blast Records.  In celebration, the band releases the track video for the single, "Infecting The Crypts", which can be seen below.
Terrance Hobbs comments, "'Infecting The Crypts' happens to be one of the earliest Suffocation songs. It stood the test of time for us and our fans, it just seems fitting to highlight this song off this album as it has become a classic Death Metal favorite. We hope our fans enjoy the Live in North America release as we think this represents Suffocation's strengths as a live performing band as well as the energy the fans give to us and we give back to them in return."
SUFFOCATION created the template for the brutal death metal genre in the early 90s. Landmark albums such as Effigy Of The Forgotten and Pierced From Within also went on to inspire the birth of the tech-death and slam death metal genres. With the departure of original vocalist Frank Mullen, the band marks an end of an era with a live album recorded live during his last North American tour. Mixed and mastered by Christian Donaldson (BEYOND CREATION, CRYPTOPSY) this release plays like a "best of", and is the perfect farewell to one of the most influential singers in extreme music. The artwork for the album was created by Jon Zig.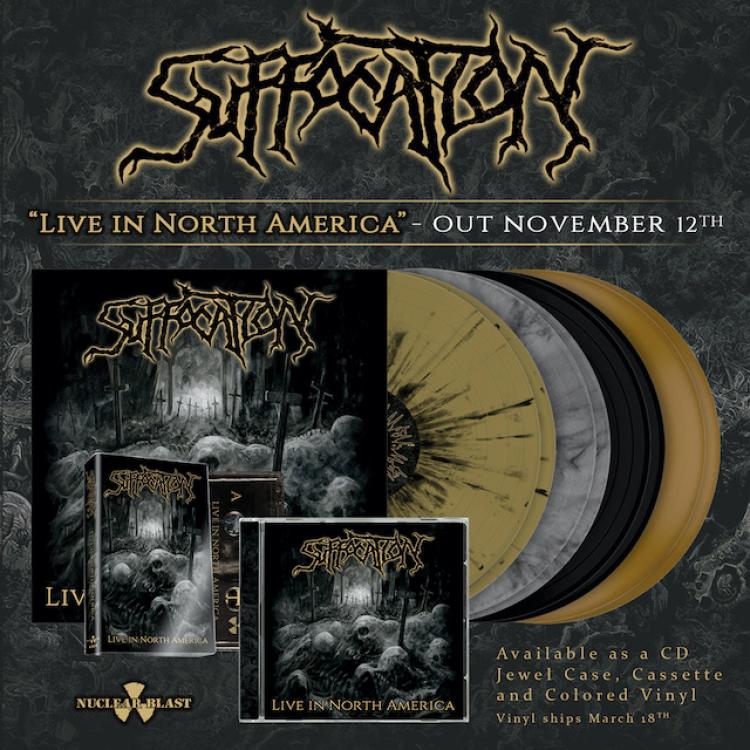 Live In North America is available in the following formats:
- CD Jewel
- Double LP
 * Gold W Black Splatter (Limited to 1200)
 * Gold (Limited to 300)
 * Silver/Black/ Marble (Limited to 200)
 * Black
- Tinted Black Cassette (Limited to 250)
Order your copy here. Save the album and listen here.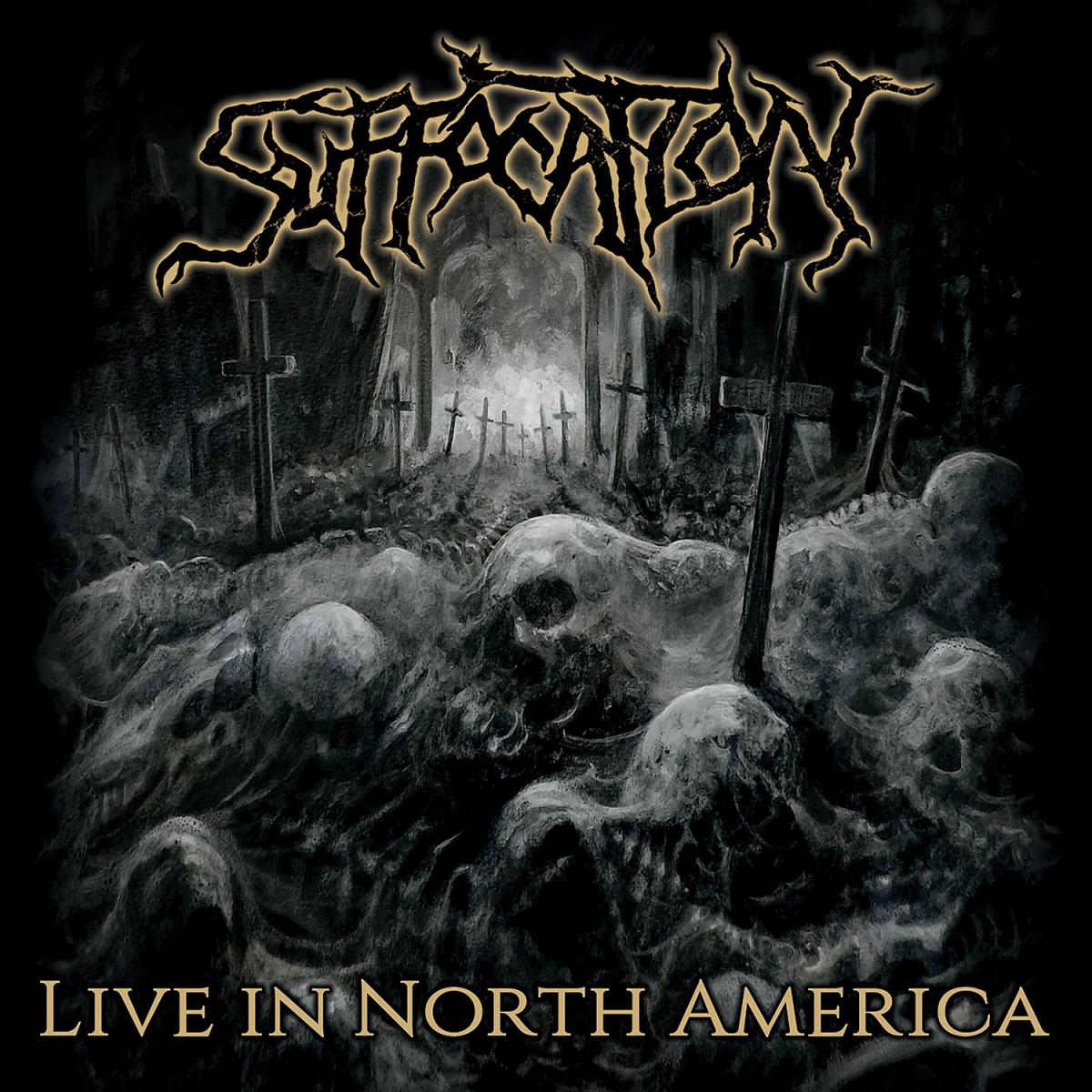 "Live In North America" tracklist:
Thrones Of Blood
Effigy Of The Forgotten
Funeral Inception
Pierced From Within
Surgery Of Impalement
Dismal Dream
Jesus Wept
As Grace Descends
Liege Of Inveracity
Breeding The Spawn
Catatonia
Souls To Deny
Infecting The Crypts
Suffocation is:
Frank Mullen - Vocals
Terrance Hobbs - Guitar
Charlie Errigo - Guitar
Derek Boyer - Bass
Eric Morotti - Drums