U.D.O. PREMIER "TOUCHDOWN" MUSIC VIDEO
U.D.O. PREMIER "TOUCHDOWN" MUSIC VIDEO
Heavy metal quintet U.D.O. - singer Udo Dirkschneider and his son Sven (drums), a guitar duo consisting of Andrey Smirnov and Fabian Dee Dammers plus bass player Peter Baltes - recently announced their new studio album, Touchdown, due out on August 25 via Atomic Fire Records. It features 13 tracks which cement the fact that the group surely belongs to the all-star team of the scene.
U.D.O. have released a sportive music video for the title track. Musically, "Touchdown" kicks off rapidly before culminating in an anthemic, fan block & stadium capable chorus, graced by a highly fitting violin solo contributed by Stefan Pintev. The aforementioned music video is in no way inferior and lets the worlds of both football and heavy metal clash brilliantly.
Sven recalls: "The song but also album title began to take root when we were sitting in a sports bar in São Paulo [Brazil] where a football game was shown. The word that came out of the speakers the most and therefore was remembered the best afterwards was simply 'Touchdown.' That's why my dad [Udo] suggested that it should become the name of our new album - and a touchdown is also what we have created musically with our new songs in my opinion. We're very happy with the result! The title track deals, of course, with nothing but the type of sport itself, and it also represents us as a band very well: We're a team that enters the stage together evening after evening to win the crowd. That's what we do highly motivated, in a way aggressively but powerful too. Qualities that can also be found in football and lastly throw a bridge to our music."
Pre-order Touchdown in the physical format of your choice, pre-save it on your favourite DSP or pre-order it digitally to receive "Forever Free" instantly now, here.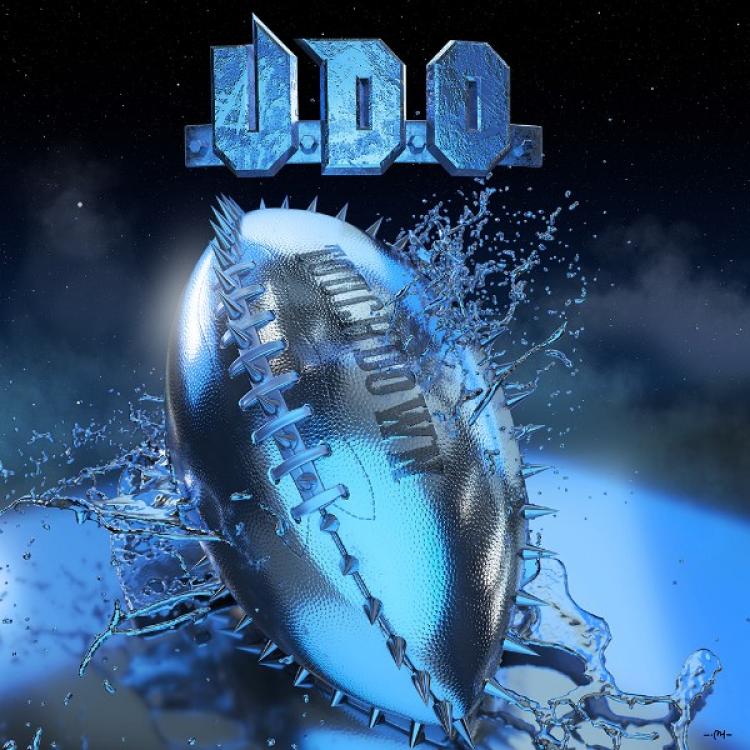 Tracklisting:
Isolation Man
The Flood
The Double Dealer's Club
Fight For The Right
Forever Free
Punchline
Sad Man's Show
The Betrayer
Heroes Of Freedom
Better Start To Run
The Battle Understood
Living Hell
Touchdown
U.D.O. / Dirkschneider are:
Udo Dirkschneider - Vocals
Andrey Smirnov - Guitar
Sven Dirkschneider - Drums
Fabian Dee Dammers - Guitar
Peter Baltes - Bass