U.D.O. UNVEIL LYRIC VIDEO FOR NEW DIGITAL SINGLE "FOREVER FREE"
U.D.O. UNVEIL LYRIC VIDEO FOR NEW DIGITAL SINGLE "FOREVER FREE"
Heavy metal quintet U.D.O. - fronted by legendary singer Udo Dirkschneider and officially completed by former Accept bassist Peter Baltes in April - recently announced their new studio album, Touchdown, due out on August 25 via Atomic Fire Records. It features 13 tracks which cement the fact that the group surely belongs to the all-star team of the scene.
Currently, U.D.O., who are also performing as Dirkschneider, are entering the stages of the biggest European festivals (Graspop Metal Meeting (BE), Leyendas del Rock (ES), Summer Breeze Open Air (DE) etc.) to perform in front of their loyal worldwide fan base, making the band feel that each and every of their concerts is a home game and today, the new musical season has also kicked off: With the digital single, "Forever Free", from their upcoming offering, U.D.O. sound the first attack, supported by a lyric video which can be viewed below.
Drummer Sven Dirkschneider explains the meaning behind the song: "'Forever Free' is supposed to make people not simply believe facts they hear or get shown, for example by media, but to think individually. Of course, we don't mean that one should question everything. The song shall just express that it's better to create own opinions about conflicts and other topics one stands for, even when they're wrong sometimes, than to follow the mass blindly. It's a musical tribute to our privilege of living in a free world as we luckily can."
Pre-order Touchdown in the physical format of your choice, pre-save it on your favourite DSP or pre-order it digitally to receive "Forever Free" instantly now, here.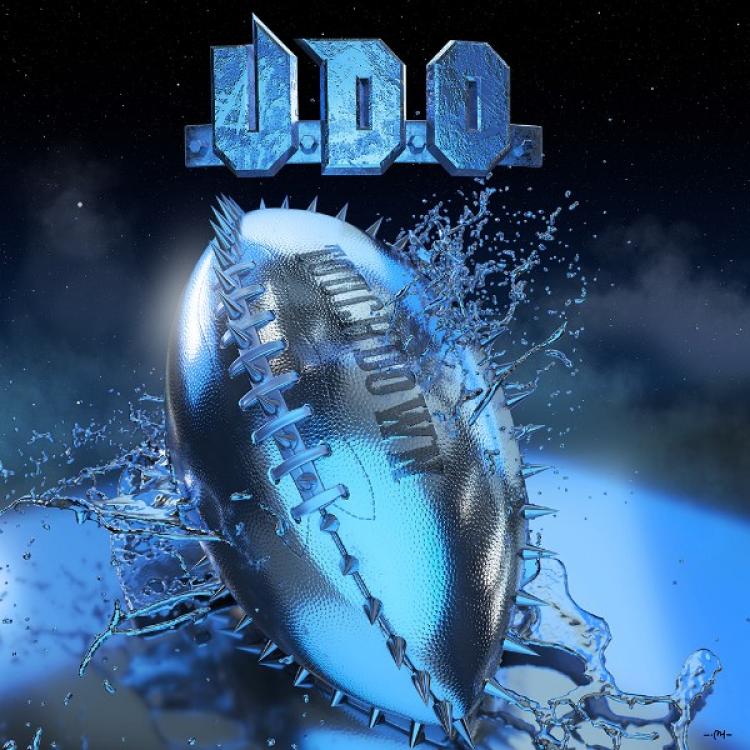 Tracklisting:
Isolation Man
The Flood
The Double Dealer's Club
Fight For The Right
Forever Free
Punchline
Sad Man's Show
The Betrayer
Heroes Of Freedom
Better Start To Run
The Battle Understood
Living Hell
Touchdown