DANGEROUS TIMES FOR THE DEAD - FATHER TIME (DIGITAL SINGLE) RELEASED
DANGEROUS TIMES FOR THE DEAD - FATHER TIME (DIGITAL SINGLE) RELEASED
Dutch Heavy Metal band DANGEROUS TIMES FOR THE DEAD releases its new single "Father Time" which is now available from all digital platforms and the band's Bandcamp site.
DANGEROUS TIMES FOR THE DEAD is a Heavy Metal band that sounds they have been transported straight out of the 80's; a hard & heavy, classic but fresh sound, truly makes them a part of the New Wave of Traditional Heavy Metal. Full of energy, entertaining and powerful, epic guitar solos, thumping bass and drums and a singer who cuts through all this violence with true heavy metal, high-pitched vocals. What makes them stand apart is their unique, fresh and modern-day approach, both in sound and online presence. Their goal is to passionately blast out traditional heavy metal and share the fun and joy.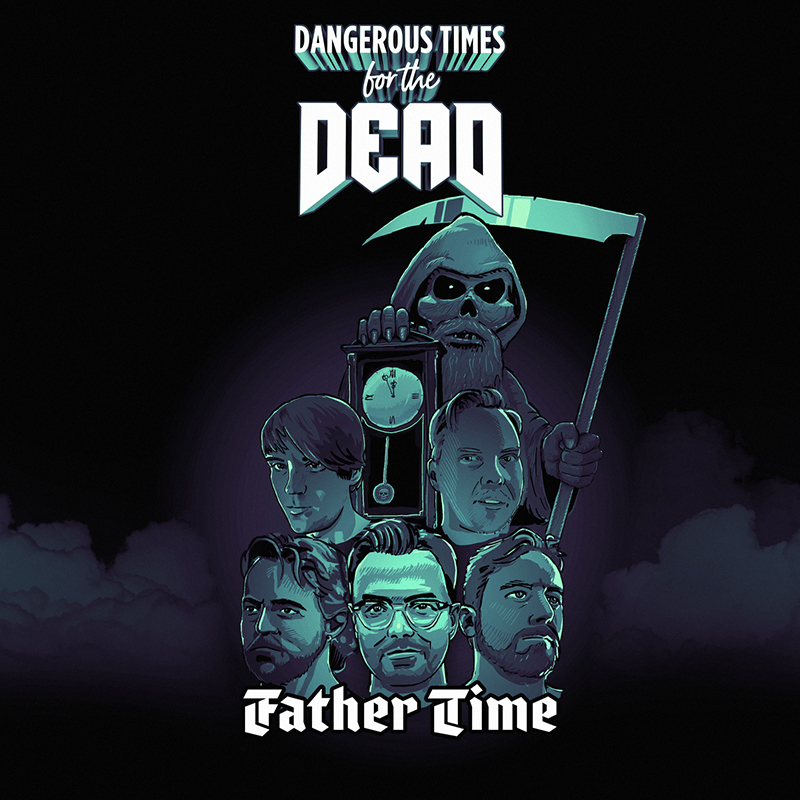 This song was originally titled "Victims of Time" and was written in an angry mood, a previous NWOTHM band Bjørn (the singer) was in, was often criticized about not being original and "stuck in the eighties". He felt he was born in the wrong musical era; a victim of time. Right now the song "Father Time" can have so many other interpretations. Are we victims of the time we live in... Curfews and deadlines. Being late for something. Feeling old? Or too young? Or did you get crushed by a giant standing clock falling from the sky?  The music came almost intuitively and by a joined effort, this became the bands biggest project so far, a song where everyone in the band had the opportunity to shine. We tried to explore a darker side end be more experimental and a solo where guitars whirl around each other. It created our longest and more epic song.
"Father Time" is a mean bastard and we all obey his clock as his loyal servants. Just reflect on the past years and how quickly everything changed in life… It's insane.