EPICA PREMIER "THE SKELETON KEY" VIDEO FROM UPCOMING ΩMEGA ALIVE RELEASE
EPICA PREMIER "THE SKELETON KEY" VIDEO FROM UPCOMING ΩMEGA ALIVE RELEASE
"17 months without playing. 17 months without doing what we love most..." - while being struck by the same fate as every other band on this planet, Epica seized the chance to create a massive concept for a streaming event that should go down in the books as one of the most ambitious shows in the era of the pandemic. With Ωmega Alive, Epica played the show of your wildest dreams, brought to life by 75 artists and crew members - think Marvel meeting Cirque de Soleil in a Tim Burton universe.
Available on various audio-visual formats on December 3, Ωmega Alive is more than just a live performance from the Dutch symphonic metal titans, and contains spectacular pyro effects, rain on stage, dancers, choirs, and actors, as you can witness in the band's second live video from the show.
Watch "The Skeleton Key" off their latest studio opus Ωmega being performed live for the first time ever below. Download or stream the song here.
Directed by Jens de Vos (Panda Productions) and graced by a magical artwork by Heilemania, the DVD, BluRay, CD, and vinyl contain 15 EPICA classics, fan-favorites, as well as first-ever live performances from tracks off the band's latest chef-d'oeuvre Ωmega, such as "The Skeleton Key" or the insanely monumental "Kingdom of Heaven Part 3".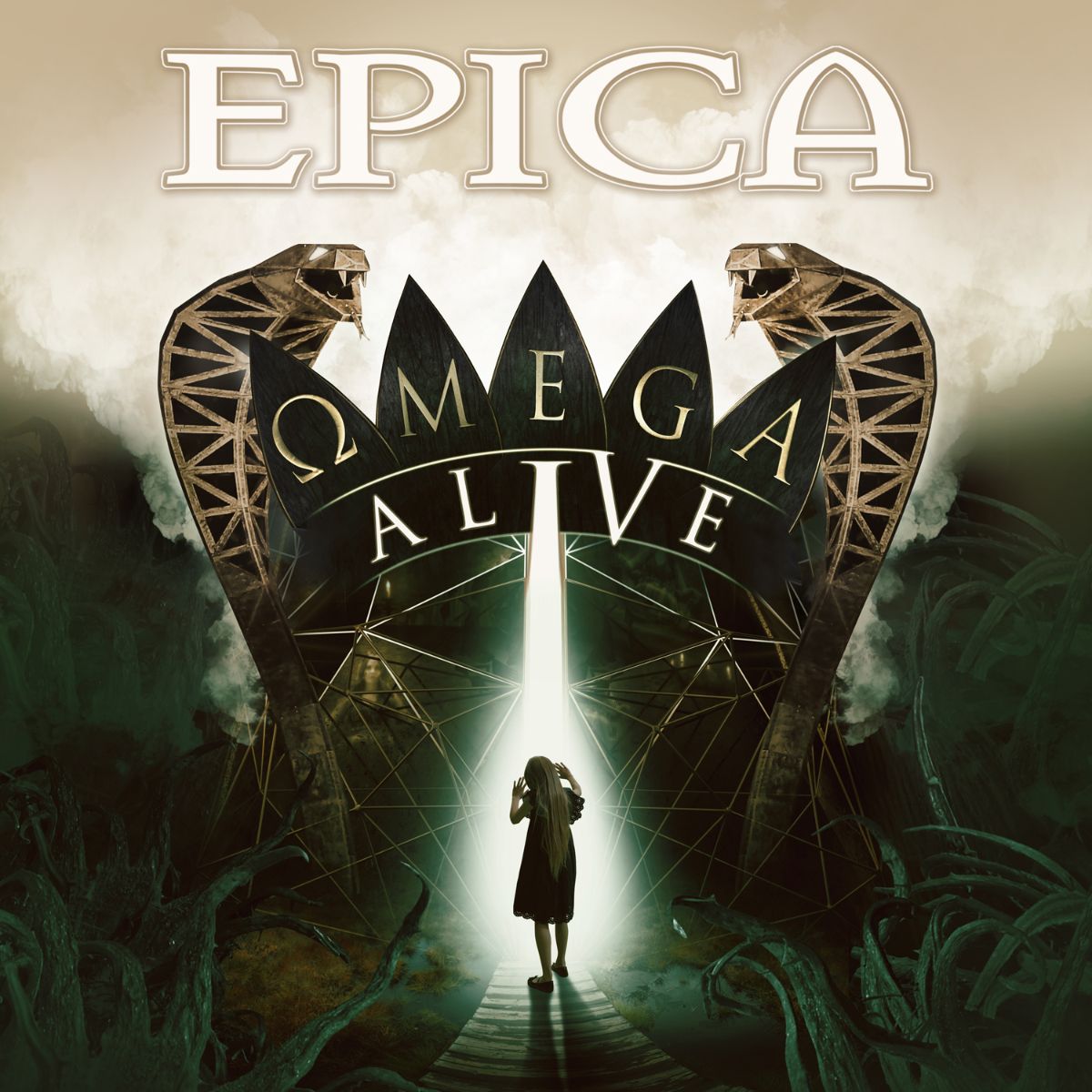 Ωmega Alive formats:
-BluRay+DVD
-2 CD digipak
-Boxset
-CD-version of the Earbook
-5x 10'' Picture vinyl (Zoetrope vinyl)
-Earbook
-DVD+BluRay
-3LP (Light Green Vinyl)
-Earbook
-DVD+BluRay
-2CD
-Vinyl
-3LP in trifold incl 2 lyric sheets:
-Black in trifold
-Sun yellow in trifold (NB mailorder and wholesale exclusive)
-Clear + Green and Black Splatter (NB Mailorder exclusive)
-Glow in the Dark (Band store exclusive)
-Clear + White marbled in trifold (EMP exclusive)
-White with sun yellow + black in trifold (Netherlands + Belgium exclusive)
-2 CD/BluRay  - USA exclusive
-2 CD/DVD - Mexico and Brazil exclusive
Pre-order at Nuclear Blast.