GEORGE LYNCH STREAMING NEW TRACK "BORRACHO BOOGIE DELUX"
GEORGE LYNCH STREAMING NEW TRACK "BORRACHO BOOGIE DELUX"
Guitar legend George Lynch will release his sophomore instrumental album, Guitars At The End Of The World, via Rat Pak Records on September 8, an album which features 10 all new studio tracks along with three new bonus tracks. The track "Borracho Boogie Delux" is available for streaming below.
The album is the follow-up to his 2021 opus, Seamless, which fans of the shred-master embraced with open arms. Guitars At The End Of The World features pro drumming legend Curt "Kirkee B." Bisquera, who has worked with such greats as Elton John, Mick Jagger and Tom Petty, and also features renowned bassist Tony Franklin, who is known for his work with The Firm, Jimmy Page and Kenny Wayne Sheperd. Also appearing is Lynch Mob drummer Jimmy D'Anda on the track "The Crucible".
Regarding George's approach to instrumental albums, the virtuoso states, "I always focus on creating guitar-driven music that delivers something outside the realm of what most people would expect, coming from a semi-redeemed 80's hair shredder. I want my instrumental records to be challenging, but not exhausting; personal, without being belligerently self-indulgent, include a fair amount of guitar histrionics, and pay tribute to the masters without making it sound like I'm competing to be the end-all summation of all guitar legacies that preceded me. I also wanted the underlying music to be more than vehicles for solos, I want the compositions to stand on their own."
Fueled with driving guitar tracks like "Psycho Beta" and "The Crucible", to the haunting outro of album closer "Contraflow", it is clear there is no slowing down George's creativity and Guitars At The End Of The World is sure to be a fan favorite.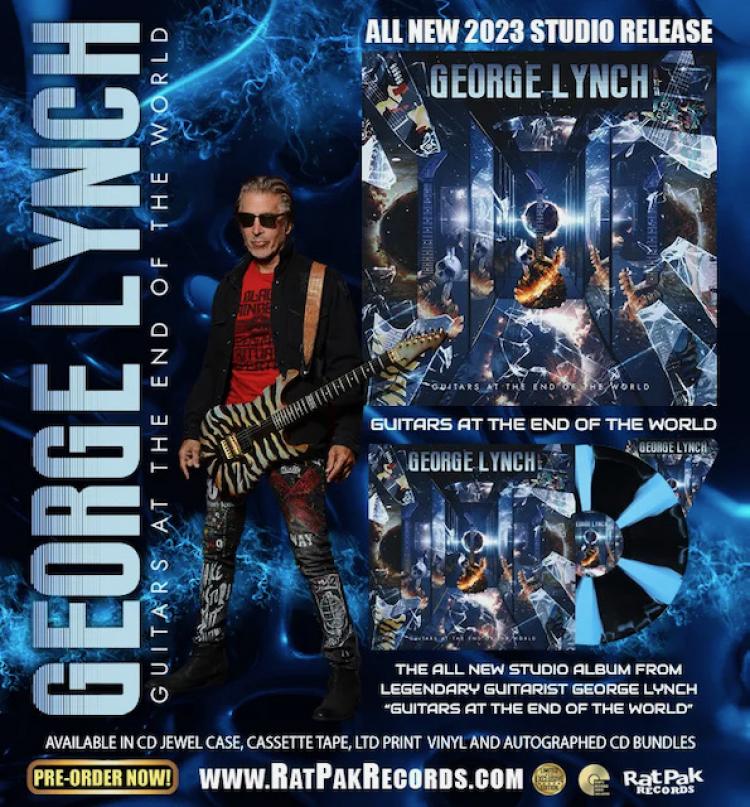 Further details and pre-order options can be found here.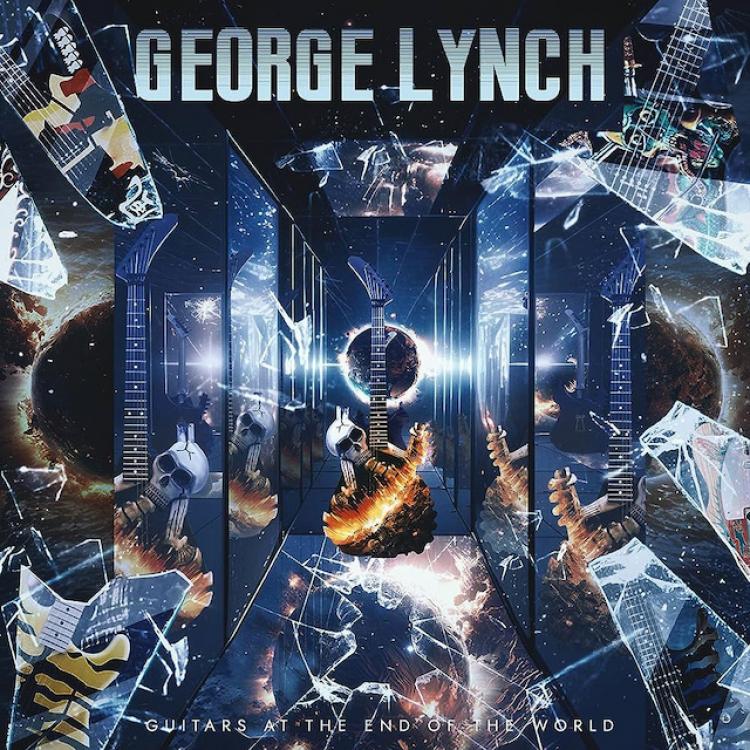 Tracklisting:
The Knowing
Psycho Beta
The Crucible
The Passage
Borracho Boogie Delux
Shadow Of The Needle
The Wolf
Serpentarium
The Ritual
Contraflow
Bonus tracks (CD & digital versions only):
Tone Bender
Brilliant Lion From The Second Mountain
Bitches Be Trippin'