SMITH/KOTZEN - EP COMING OUT LATER THIS MONTH
SMITH/KOTZEN - EP COMING OUT LATER THIS MONTH
A couple of months after the release of Smith/Kotzen debut album, guitar duo Adrian Smith and Ritchie Kotzen announces a brand new EP. Entitled Better Days, it will land in stores on November 26th via BMG in conjunction with international Record Store Day's Black Friday event. To taste a first piece of it, check out the title song.
Richie comments: "When Adrian came over to L.A. earlier this year, we got together and started throwing ideas around and we very quickly came up with the new songs. "Better Days" almost seemed to write itself. It's got a nice groove to it. Adrian came in with the riff and we came up with a melody for the chorus together, pretty much working to the same formula we used when writing the Smith/Kotzen album, bouncing ideas off each other."
Adrian adds: "Better Days" is a song I'm really excited about. I think its slightly different to the songs on the 'Smith/Kotzen' album - it's kind of heavy but melodic. I'd played Richie the riff and I was looking for a reaction, and I got one. Kind of like the old grey whistle test scenario - there was a spark and we started building the song from there. I'd have an idea, then Richie would have an idea and we'd go back and forth, like building blocks."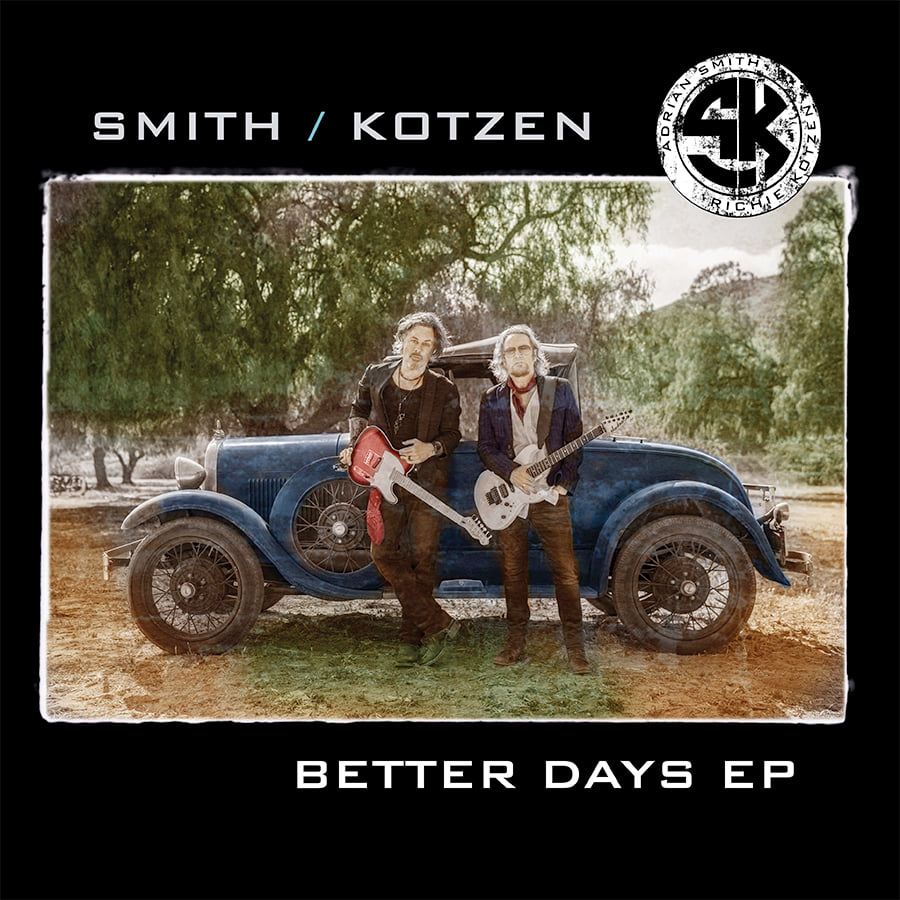 Track listing:
01. Better Days
02. Got A Hold On Me
03. Hate And Love
04. Rise Again