U.D.O. LAUNCH LYRIC VIDEO FOR "FIGHT FOR THE RIGHT"; TOUCHDOWN ALBUM OUT NOW WORLDWIDE
U.D.O. LAUNCH LYRIC VIDEO FOR "FIGHT FOR THE RIGHT"; TOUCHDOWN ALBUM OUT NOW WORLDWIDE
Today, iconic German heavy metallers, U.D.O., strike back with their new 13-track studio album. But that's not all: Touchdown also marks the musical reunion of singer Udo Dirkschneider and bassist Peter Baltes (ex-Accept) who joined the U.D.O. ranks a few months ago, and to celebrate those happenings, the group have launched a lyric video for new song, "Fight For The Right", which can be found on their new offering.
It's an anti-war track that continues U.D.O.'s tradition of delivering heavy old-school riffing, this time garnished with a grand, classical music dominated guitar solo. Watch the visualisation by Ingo Spörl (Hard Media) below:
Order Touchdown in the physical format of your choice, psave it on your favourite DSP or order it digitally, here.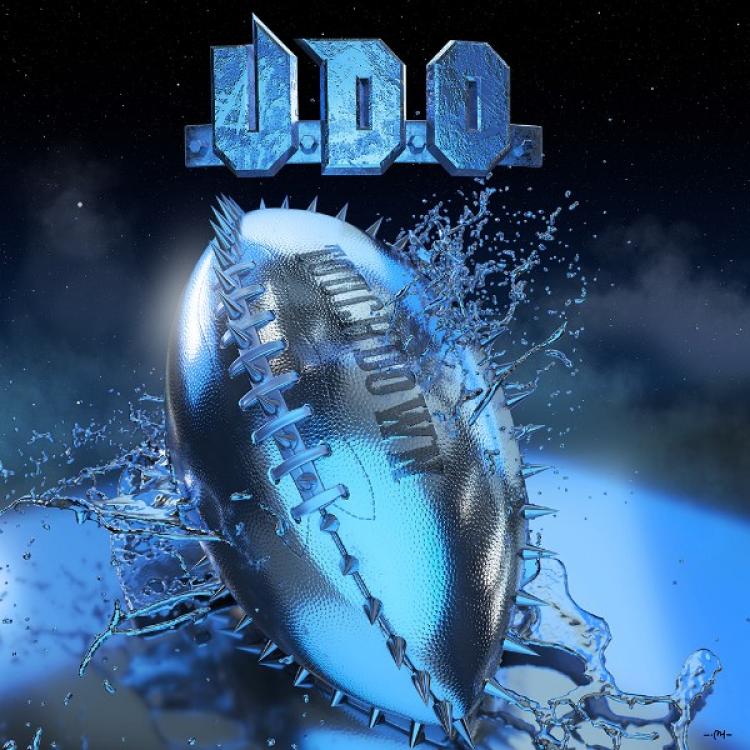 Tracklisting:
Isolation Man
The Flood
The Double Dealer's Club
Fight For The Right
Forever Free
Punchline
Sad Man's Show
The Betrayer
Heroes Of Freedom
Better Start To Run
The Battle Understood
Living Hell
Touchdown
U.D.O. (also performing as Dirkschneider) are in the final stages of their 2023 summer festival tour and with the arrival of new studio album Touchdown, the band are pleased to announce the first more extensive leg of their upcoming 2023/24 world tour in support of the aforementioned record.
U.D.O. / Dirkschneider are:
Udo Dirkschneider - Vocals
Andrey Smirnov - Guitar
Sven Dirkschneider - Drums
Fabian Dee Dammers - Guitar
Peter Baltes - Bass