THE UNITY FEATURING GAMMA RAY AND EDGUY MEMBERS DEBUT "SAINTS AND SINNERS" MUSIC VIDEO
THE UNITY FEATURING GAMMA RAY AND EDGUY MEMBERS DEBUT "SAINTS AND SINNERS" MUSIC VIDEO
The Unity have released a new single, "Saints And Sinners", accompanied by a new music video. The song appears on the upcoming studio album, The Hellish Joyride, out August 25 via Steamhammer / SPV. Watch the clip below.
The Hellish Joyride will be released on CD DigiPak (incl. poster), 2LP Gatefold (cristallo vinyl), download and stream. Pre-order the album here, and watch the new video below.
"Our music has always featured a wide stylistic range, but The Hellish Joyride stretches the boundaries of melodic power metal even further," explains Michael Ehré, referring to the album's twelve extremely diverse songs, which range from neck-breakingly fast-paced and groovingly cool to balladesque.
On top of that, the band's latest addition, Tobias "Eggi" Exxel (bass / Edguy), has brought fresh energy to the fold and unmistakably supports the sworn circle of Gamma Ray members Henjo Richter (guitar) and Michael Ehré (drums), vocalist Gianba Manenti, guitarist Stef and keyboardist Sascha Onnen.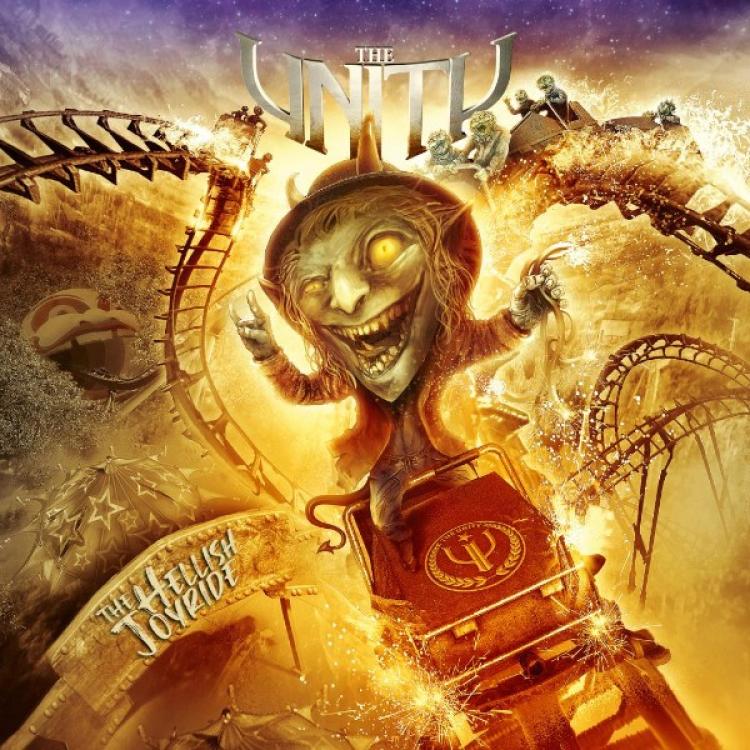 Tracklist:
One World
Masterpiece
The Hellish Joyride
Only The Good Die Young
Saints And Sinners
Something Good
Always Two Ways To Play
Awakening
Golden Sun
Stay The Fool
Never Surrender
You're Not Forced To Stay