ROYAL HUNT PREMIER "THORN IN MY HEART" MUSIC VIDEO
ROYAL HUNT PREMIER "THORN IN MY HEART" MUSIC VIDEO
Royal Hunt have released a video for "Thorn In My Heart", a track from their new studio album, Dystopia - Part II, out now via King Records (Japan/SE Asia) and NorthPoint Productions (EU/N & S America). Watch the video below, and get the album in music stores or at royalhunt.com.
André Andersen: "The working title for this track was 'Betrayal' and if you're familiar with the book Fahrenheit 451, then you probably know the part in which the main character got home and discovers that he's been betrayed by the very person he considered to be his only family.
I've been thinking about the actual emotion that this kind of situation evokes: I guess everyone experienced a betrayal in one way of another and - even if the case was much less significant – it was still hurtful, right? Seems like even the music followed that train of thought, so it came out as rather diverse and - while the lyrics deal with the emotional aspect of the event - the music swings from "regret" – state to the flat out "vengeful".
Another interesting detail is how the video editor captured this mood: the characters on the screen steadily change their appearance from "normal" to "monsters"… I never told him my thoughts behind this particular story, so it was kind of surprising to watch for the first time, as it's uncanny how the video artist sensed the atmosphere/feeling of the track by listening to music and reading the lyrics."
The second and final part of the concept again features guest performers: Mats Leven (TSO, Skyblood, Vandenberg), Mark Boals (Y.J. Malmsteen, Ring Of Fire, Royal Hunt), Henrik Brockman (Royal Hunt, Evil Masquerade, N'Tribe), Kenny Lubcke (Narita, Zoser Mez) and Alexandra Andersen (Royal Hunt, JSP).
Royal Hunt keep expanding their trademark sound. As the story which inspired the project - Ray Bradbury's classic novel "Fahrenheit 451" - gets more intense towards the end, the music turns into more dynamic, heavier direction. Once again the guest singers add even more dramatic contrasts to an already cinematic yet solidly rocking soundscape. Simply a "must have" for any symfo/prog/power fan out there.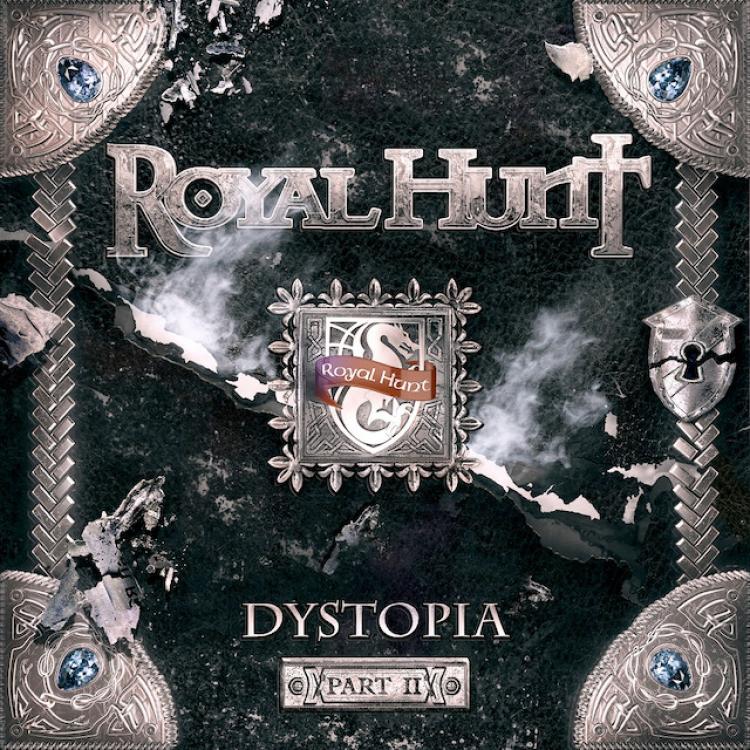 Tracklisting:
Midway (Resumption)
Thorn In My Heart
The Key Of Insanity
Live Another Day
The Purge
One More Shot
Scream Of Anger A) Hit And Run  B) The Thrill Of The Chase
Left In The Wind
Resurrection F451
Lineup:
André Andersen - Keyboards
DC Cooper - Vocals
Andreas Passmark - Bass
Jonas Larsen - Guitars
Andreas HABO Johansson - Drums