POWERWOLF - SACRAMENT OF SIN
POWERWOLF - SACRAMENT OF SIN
POWERWOLF'S SACRAMENT OF SIN...
Είναι απόκοσμοι, λίγο μακάβριοι και heavy metal παπάδες. Αν το metal είναι θρησκεία οι Powerwolf είναι σίγουρα ιερείς. Αλλά όχι οι σύγχρονοι κληρικοί. Είναι αυτοί οι διεφθαρμένοι μεσαιωνικοί κληρικοί που πίνου σα σφουγγάρια και πάντα βρίσκονται εν τω μέσω κάποιας πλεκτάνης. Ακολουθούμε αυτούς τους απέθαντους λυκανθρώπους από την αρχή και πρόκειται για μια αγάπη που μεγαλώνει με κάθε κυκλοφορία τους. Προερχόμενοι από την Ελλάδα δυστυχώς δεν είχαμε ποτέ την ευκαιρία να τους παρακολουθήσουμε σε μια από τις απίθανες ζωντανές τους εμφανίσεις αλλά έχουμε τη βεβαιότητα ότι όταν τους δούμε θα τους λατρέψουμε.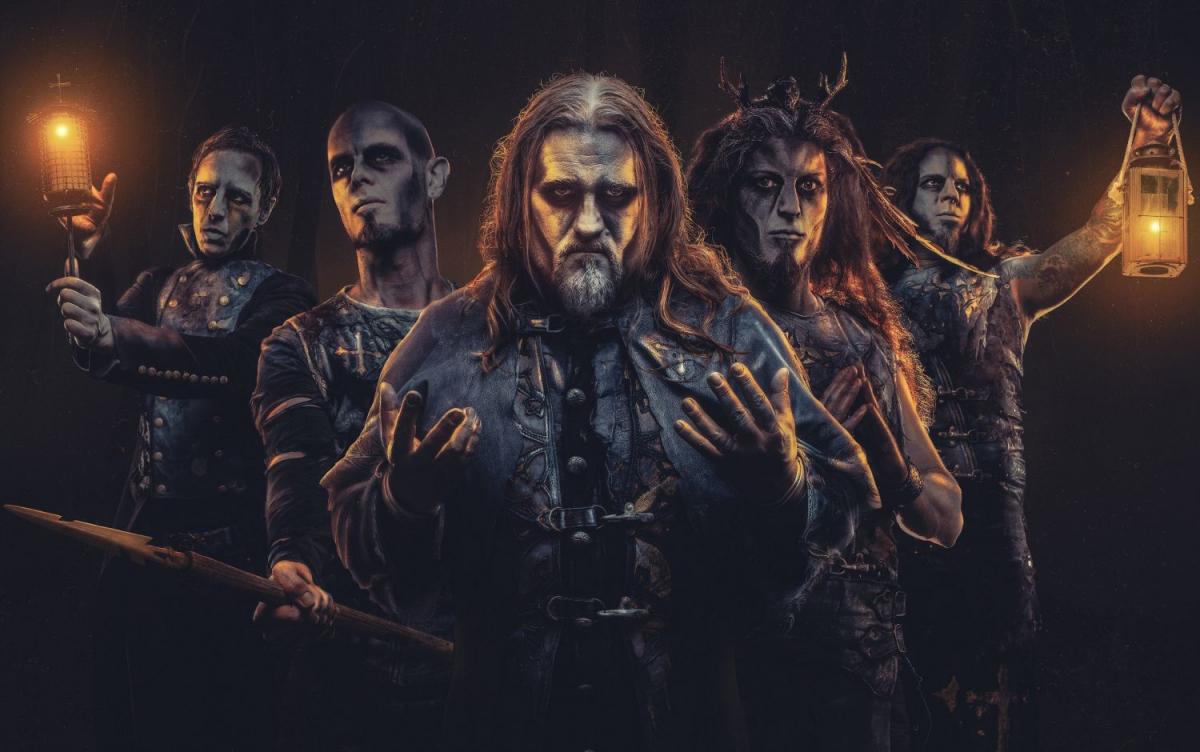 The Sacrament Of Sin είναι η νέα κυκλοφορία των Powerwolf. Που σημαίνει ότι περιέχει όλα τα στοιχεία του ήχου τους που αγαπάμε. Heavy metal riffs, ανατριχιαστικές ατμόσφαιρες με εκκλησιαστικό όργανο και χορωδίες, πιασάρικα ρεφραίν που τραγουδάς ήδη από το πρώτο άκουσμα. Ο Attila Dorn παραδίδει ένα ακόμα έπος ερμηνευτικά με το τεράστιο εύρος της φωνής του και την άπιαστη επιδεξιότητά του να ακροβατεί σε ερμηνευτικά ύψη που άλλοι θα έτρωγαν τα μούτρα τους. Βαριές κιθάρες με ήχο οδοστρωτήρα, γρήγορα ντραμς και θέματα που ισορροπούν ανάμεσα στην πραγματικότητα και τη φαντασία καθώς πολλά από αυτά άπτονται τις καθημερινότητάς μας (Killers with a cross, The sacrament of sin etc).
Εν κατακλείδι θα έλεγα ότι το νέο άλμπουμ των Powerwolf The Sacrament Of Sin που κυκλοφορεί 20 Ιουλίου από την Napalm Records είναι ένα απαραίτητο κεφάλαιο στην ιστορία της μπάντας που πρέπει να έχεις αν σου αρέσουν τα στοιχεία που περιλαμβάνει η μουσική τους. Προσέξτε το Nighttime Rebel! Γιατί μεταξύ μας η συνέπεια στις κυκλοφορίες ενός συγκροτήματος πόσο συχνή είναι στις μέρες μας; Οπότε τι προτείνω, ρίξτε ένα αυτί και αν μπορείτε να του αντισταθείτε τι να πώ… Περί ορέξεως… Powerwolf!!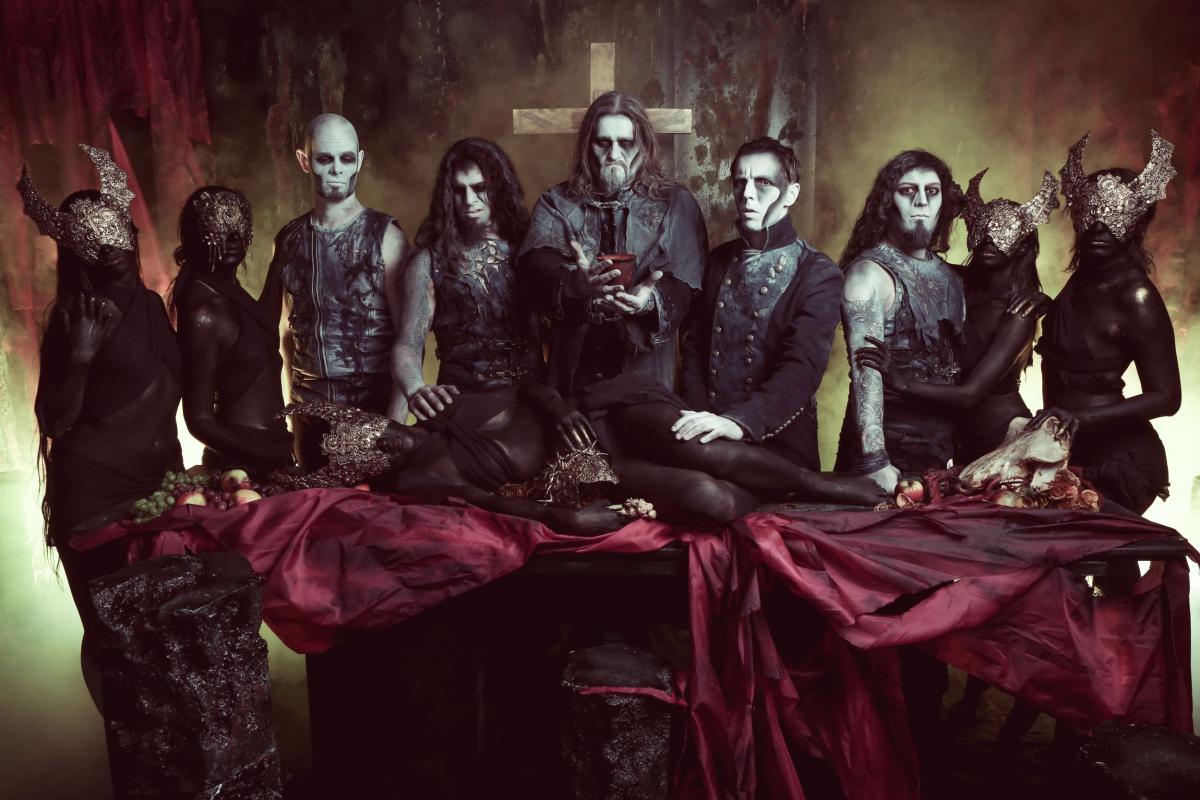 Photo Credit Tim Tronckoe
ENGLISH VERSION BELLOW
They're creepy, they're spooky and they are heavy metal priests! If metal is religion, Powerwolf are definitely the priests! But not the current modern day priests. The medieval ones who were corrupt, who drunk like hell and were always up to something ferocious. We have been following these undead werewolves since the very beginning and it is a love that has been growing strong with each release. Coming from Greece we unfortunately have never had the chance of watching them in one of their unbelievable live appearances but we know that when we do we will love them even more.
The Sacrament of Sin is yet another Powerwolf release. Which means it includes all the elements we love about them. Heavy metal riffing, creepy atmospheres with church organs and quires, catchy choruses you can sing along to by the first time you listen to them. Attila Dorn is yet again an opus all by himself with his extraordinary voice and the way he balances elegantly on very dangerous grounds where many would have been proved unfit and just plain "small". Heavy guitar riffing creating a massive wall of sound, fast and blasting drumming and themes which hover between reality and fantasy as many of them can apply to everyday facts we watch happen every day (Killers with a cross, The sacrament of sin etc).
All in all the brand new Powerwolf album The Sacrament Of Sin out July 20th through Napalm Records is another must have for all those in favor of the elements in Powerwolf's music. And that in my book is reason enough to include it in my collection. Watch out for the incredible Nightime Rebel! Its not every day that you can find a band that is as consistent as them nowadays! So just go on and give it a spin, and if you can resist acquiring it then what more can I say… It's a matter of taste!